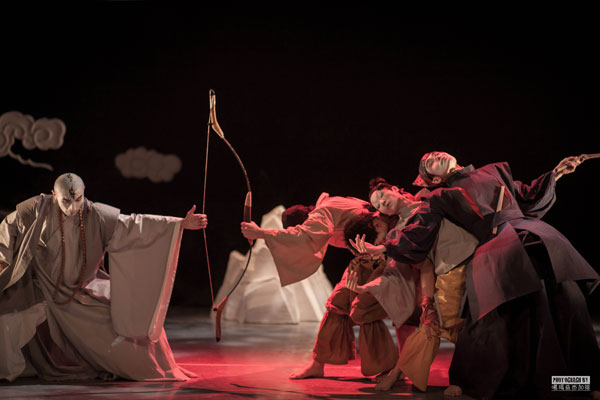 Tea Illusion, choreographed by Zhao Liang, is an interpretation of Chinese tea culture through body movements.
"I feel a little bit weird standing here," says Wu, the 32-year-old choreographer who is an independent artist based in Shanghai. "We have been performing in galleries, small theaters and public spaces. Venues like the NCPA are not our forte. I have never watched a show here, let alone performed here," she says.
The idea for the 10-year reunion show came from Yang Meiqi, known as the "mother of modern dance in China", who founded the Guangdong Modern Dance Company, arguably China's first modern dance company, in 1992.
"Ten years gives witness to how they have evolved and contributed to modern dance independently," says Yang, 70. "I am pleased to see some of them are still working in the field of modern dance. I also feel sad because after all those years, modern dance in China is still slow to develop."
Yang says there are only about 200 professional modern dancers and choreographers in China.
She says that modern dance has never been considered a serious art form in China and still struggles for respect.
One of her major concerns is that some dances have become "cheap entertainment".