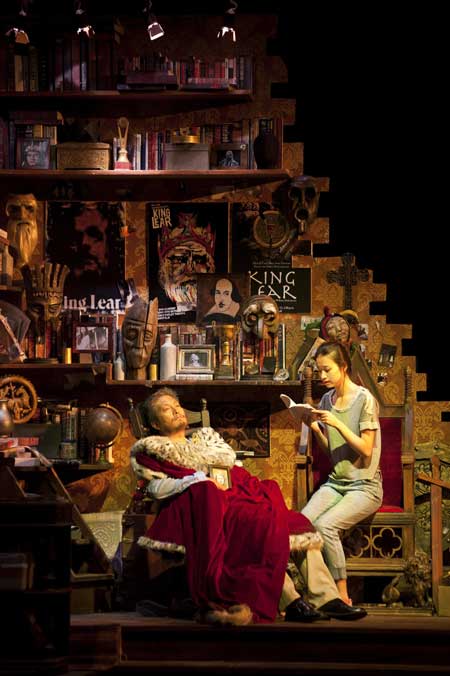 [Photo provided to China Daily]
By adapting American playwright Nagle Jackson's Taking Leave, director Wang Xiao-ying from the National Theater of China hopes to draw attention to the country's Alzheimer's community.
Written in 1996, Taking Leave is a well-known contemporary play in the United States that tackles a serious modern problem - Alzheimer's disease.
After being afflicted with the irreversible disease, the protagonist Eliot Pryne, a devoted Shakespearean scholar, has to part with what was once a clear and sophisticated mind and constantly confuses his own identity with a character he spent years studying - King Lear.
The story of the conceited Lear mirrors Pryne's own fate: Two of his three daughters see him as a burden, but he narrowly avoids dying alone when his seemingly detached youngest daughter offers to take care of him.
The father-daughter relationship is put to a cruel test, but the play ends well, with the characters finding their moral compass. Still, it's hardly a happy ending.
Alzheimer's is such a devastating disease that even Wang shudders to imagine the painful struggle of seeing one's own self-awareness drain away.
Wang saw the play when it was first staged in Denver in the United States in 1998. It immediately reminded him of a widely respected actor, the late Yu Shizhi, who struggled to maintain his life as an artist in his later years suffering hemiplegic paralysis. Wang has wanted to introduce the play to China ever since.