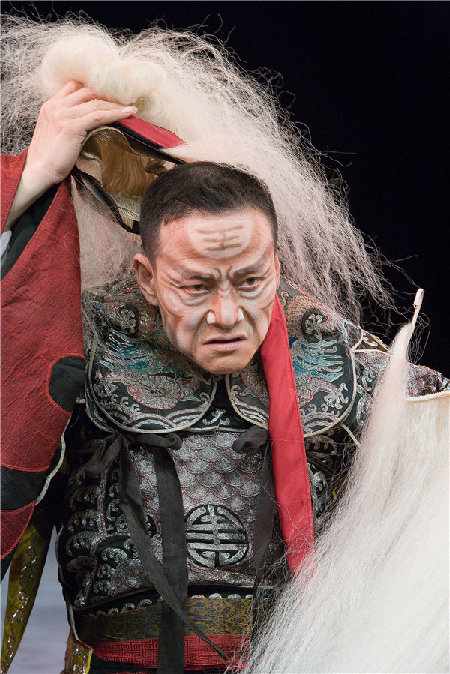 Wu Hsing-kuo from the Contemporary Legend Theater stages a one-man version of King Lear.[Photo: China Daily]
"Wu's King Lear is unique," says 46-year-old Wang Yizhuang, who saw the play at the Edinburgh International Festival in England in 2011.
"He plays both male roles and female roles, good guys and bad guys. You might be confused at the very beginning. But soon it turns into an ecstatic resonance of the play's adaptor. It breaks boundaries with a bang, like a punch in the heart. It's something new."
The show sparked controversy about what modern Peking Opera should be like when it debuted in 1998. Wu and his teacher had a falling out over the debate but later reconciled.
Some fans frowned at Wu's version, believing it missed the point of Peking Opera, which should engage a wide range of performers playing respective roles and focus on characters' personalities.
But the one-man performance has won acclaim among younger audiences. Its creative, unique and personalized presentation has arguably rejuvenated the genre.
We recommend: