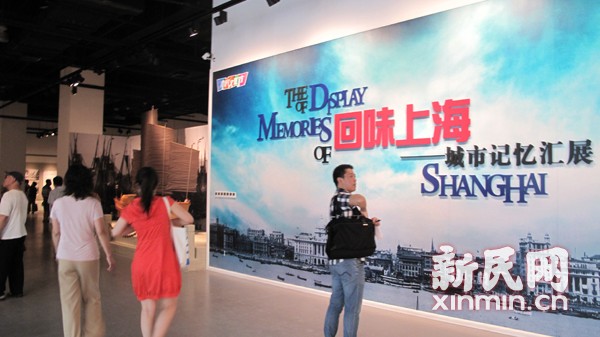 The "Display of Memories of Shanghai" exhibition provides insight into how Shanghai developed in 1843 from a small town surrounded by rivers and the sea to the megalopolis it is today.
Jointly sponsored by Shanghai History Museum, Shanghai Cultural Relics Store and six other museums, around 230 relics are on display to show the city's openness, diversity and innovate spirit.
According to organizers, the items show how the city has integrated Chinese and Western cultures.
A 1922 Austin 7 car, the model of a five-masted junk, a 1910 Chinese-English telephone directory, a 1947 name board from a KD7 steam locomotive, a mailbox and a sleeveless qipao made during the Republic of China are all on display.
Visitors can gaze at photos and files which document the evolution of the city's shipping trade, along with the finance and manufacturing industries.
People can learn why the city earned its "Sleepless Shanghai" reputation in the early 20th century, when a variety of Western-style entertainment venues including theaters, concert facilities and dance halls flourished.
The exhibition is on the fourth floor of Global Harbor, a new European-style mega mall that opened last week.
We recommend: