Huang Qi has never used ink, a primary element of traditional Chinese art, in her contemporary paintings, but her works often have a Chinese flavor to them.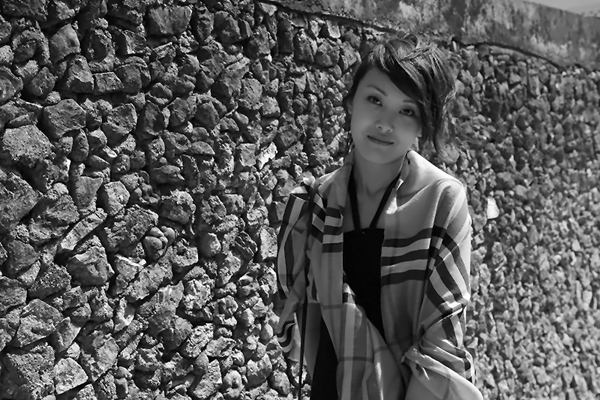 Huang Qi. [Photo: China.org.cn]
Born in 1983, Huang belongs to the generation that has grown up with improved living conditions and sweeping Western cultural influences, after the country adopted family planning and opening up policies.
At 15, Huang was tutored in oil painting by veteran painter Deng Guoyuan, the then deputy president of the Tianjin Academy of Fine Arts (TAFA).
Under Deng's guidance, Huang developed a strong enthusiasm for painting.
"My teacher came in contact with the Western world around 20 years ago," Huang recalled.
She was later enrolled by TAFA and became Deng's formal student. Upon her graduation from TAFA in 2005, Huang chose to leave for Germany to follow in the footsteps of her favorite contemporary German artists, such as Jörg Immendorff and Markus Lüpertz.
She studied at a postgraduate school of free arts in Essen, Germany, where she spent five years engaging in life along the River Rhine.
"Life in Germany is comfortable and free. The pace of life is slow and people are not pushed to constantly achieve things. German people are conservative, rational and formal, which is reflected in their paintings," Huang said.
"It is unlike the frenetic lifestyle in China where people are eager to achieving something."
But five years later when Huang finished her university courses, she still chose to return to China.
"At that time, I just couldn't help thinking of the life and my family in my homeland," she recalled.
After Huang had returned from Germany and settled down in Beijing, she was introduced to Hu Wei, a leading material artist, she started on a new leg of her artistic journey.
We recommend: