An exhibition on contemporary Tibetan art was held at the Cultural Palace of Nationalities in Beijing on July 28 to celebrate the 60th anniversary of the peaceful liberation of Tibet. The exhibition was organized by the China Artists Association, Tibet Artists Association and Li Keran Art Foundation.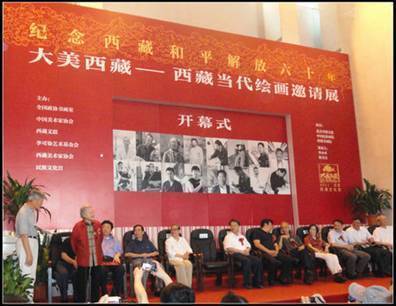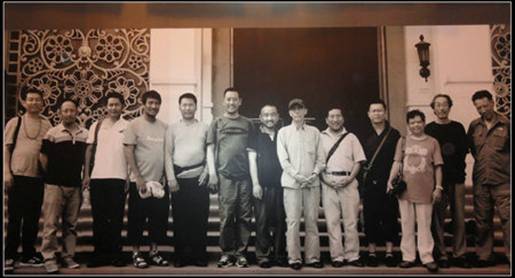 The participating artists of the exhibition
Dozens of masterpieces from 16 artists who are Tibetan or who have resided in Tibet for a long time were on display. Many of the artists grew up during the reform and opening up period and they are the first generation of modern artists in Tibet. Under this background, their works have a wide range of subject matter. Different subject matters not only have religious stories and local customs, but also have landscapes, technology information and artist's imaginations. The works' artistic expressions and skills include claborate-style painting, ink and brush painting and Tang-ka.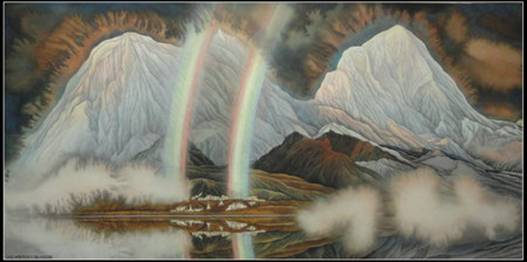 An artwork of Tibetan scenery