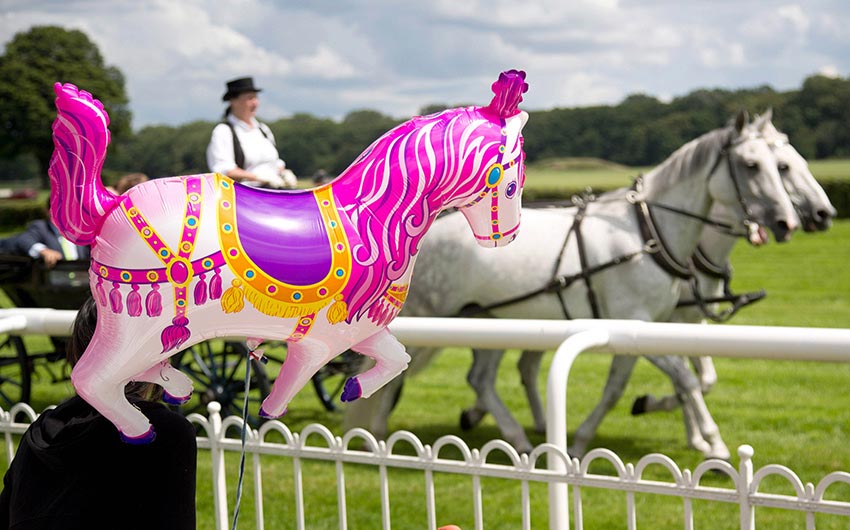 A spectator holding a horse-shaped balloon stands outside a horse racecourse in Berlin on July 22, 2012. (Xinhua/ AFP)
Horse takes a high position in China's culture and has a number of symbolic and hidden meanings.
Horse - a symbol of ability, wisdom, talent and success, has been revered since ancient time as the national spirit of struggle, self-improvement and striving forward.
we recommend: