Chinese film director Feng Xiaogang is known as an icon who created the concept of the year-end movie season on the mainland.
For decades his comedies have long been associated with the new year holidays. However, this year, the director comes from behind the camera and appeared in the cast for director Guan Hu's "Fading Wave."
Feng Xiaogang's return to acting is the highlight of the first press release of "Fading Wave," whose cast includes Zhang Hanyu and Xu Qing.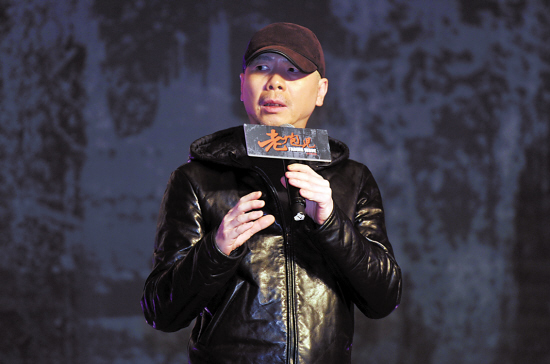 Feng Xiaogang
"So many actors have gone on to direct," Feng said. "It leaves me as a director with no choice but to come back to acting."
Feng says it's not that he is afraid of losing at the box office to young directors. He agreed to take the role during a night out with the film's director, and was intrigued by the script.
This is not Feng's first time taking a role in other directors' movies. For the past few years, he appeared in Jiang Wen's "Let the Bullets Fly" and Stephen Chow's "Gong Fu." The director joked that he had a bad deal with Stephen Chow.
"Stephan and I agreed to act in each other's film," Feng said. "So I took a role in 'Kung Fu.' But when I got back to him, he said he had quit acting."
Zhang Hanyu plays rival to Feng Xiaogang. The star is very excited to act alongside the big-time director.
"I've been looking forward to acting with him for a long time," Zhang said, "and I hope he will grab a trophy for his role."
The film opens in theaters around the country on Christmas eve.