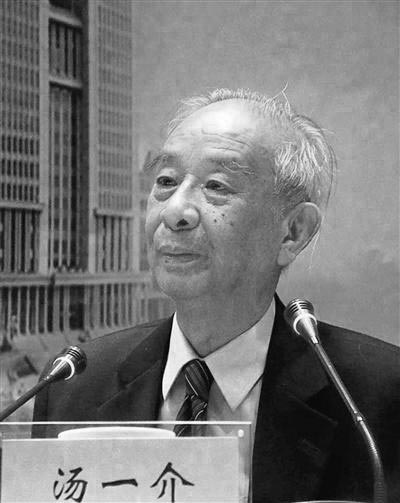 Sinologist Tang Yijie died last night in Beijing. He was 87. [File photo]

According to People's Daily online, renowned Chinese philosopher, sinologist and accomplished professor Tang Yijie of Peking University died peacefully on the eve of Teacher's Day at 8:56pm.
Professor Tang graduated from Peking University in 1951 with a degree in philosophy. During his academic and professional career, Tang went above and beyond to do his part in preserving Chinese culture.
"It is my duty to pass down the essence of traditional Chinese culture to the next generation," said Yang during an interview with CNTV.
Under his leadership, a team of scholars from Peking University worked to compile a massive collection of Confucian classics called "Confucian Canon". In the collection, 100 Confucian works were handpicked, proofread and annotated by scholars for the public to study and pass on.
Tang's endeavor to pass on ancient literature to the public goes beyond "Confucian Canon." In 1984, he joined scholars from several renowned colleges to hold a series of lectures in hopes of popularizing ancient classics to the wider public. In 1996, he organized another lecture series with more celebrity scholars. The series has since been held annually and become the foremost authority on traditional culture.
Tang was born to an academic family. His grandfather, Tang Lin, was a scholar during the late Qing dynasty and his father, Tang Yongtong, a master of Chinese literary classics. "Do your responsibility despite its difficulty," Tang's grandfather always said to him. He kept this teaching close to his heart and contributed his life to studying, spreading and passing on traditional Chinese culture.
"I love Chinese culture so much, because I love my country. A country is hopeful only if it has its cultural roots and cherishes its own cultural traditions," Tang said.
We Recommend: