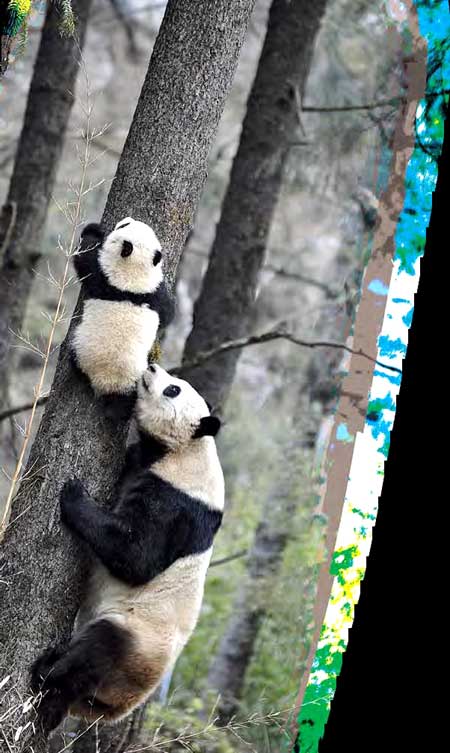 A newly published English-language book, Hello, I'm Panda, reveals many little-known details of this rare animal. [Photo Provided to China Daily]
Sound Bites
Excerpts from the English version of Hello, I'm Panda, by Tan Kai.
Panda Nini: Around my eyes are circles of black fur, which makes me look like I have sunglasses on. Because I live in a dark forest, my eyesight is not that great. But fortunately I have very sensitive hearing and sense of smell, which help keep me away from danger.
Panda Nini: "Nini, how many people in this world are fans of the giant panda?" Mom asked me. There are more than 1 billion!
In 2010, there was a global recruitment activity for Pambassadors, guardians of the giant panda, held in Chengdu, the capital of Sichuan province. This activity was well received, as 8.5 million people visited the website during that period. At the end of the recruitment drive, 60 lucky people were selected out of 60,000 applicants. They included Ali (Sweden), Ashley (USA), Davis (France), Huang Xi (Chinese mainland), Wang Yuwen (Taiwan) and Yumiko Kajiwara (Japan).