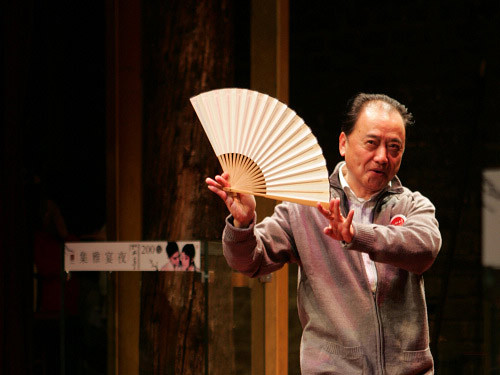 Renowned veteran Kunqu Opera artist Wang Shiyu (China.com.cn)
Yeh's love of Kunqu Opera started when he took a two-year course at City University of Hong Kong from 2006 to 2008 after he retried from working in Hong Kong's financial sector. That was when he met Cheng and Wang, who was invited to give guest lectures.
"Is it possible for Kunqu Opera to be 'dissected,' in a very detailed way, just like dissecting a sparrow? That is, to invite Kunqu Opera performers to narrate every scene, and even every movement, of a classical play to accompany their performance?" Yeh posed this question to Wang and Cheng. Yeh's idea was not only actively supported by Wang and Cheng, but also many senior Kunqu Opera performers around China.
Five years later, the whole recording project has been completed and will be released as 110 CDs, 500 hours of video footage and a series of books.
Gong Shuguang, the president of the project's publishing company, China South Publishing & Media Group, told the Global Times at a recent launching ceremony in Shanghai, that the distribution area will cover both the Chinese mainland and Hong Kong, and will include versions in two languages: Chinese (both simplified and traditional) and English.
Wang told the Global Times, "Although every performer who participated is in their old age, they all endeavored to do their best."
According to Wang, in order to give oral accounts of plays, even with their extensive experience, the performers had to prepare for two to three months in advance. Shi Xiaomei, a famous Kunqu Opera actress who always plays the role of a young man (xiaosheng), contributed the version of a play which her late teacher, Shen Chuanzhi, had developed and passed down to her. She couldn't help crying five times during the course of recording.
Cheng said that this project is undoubtedly a great contribution not only for Kunqu Opera, but for the whole of China. "Every master performer involved in this project contributed almost their whole life to Kunqu Opera and should enjoy the same high status in China as Pavarotti does in the West. After this project, I believe that their contributions to and achievements in Kunqu Opera can be universally acknowledged and passed down to later generations," Cheng said.