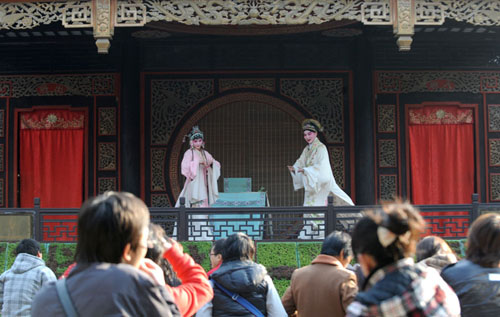 Zeng Jie (R) performs during a live show in Zhouzhuang, east China's Zhejiang Province, Dec. 10, 2011.
Thirty-year-old Zeng Jie became well-known during the Beijing Olympic opening ceremony in 2008. Selected as the only traditional Chinese Kunqu performer, he presented millions of viewers around the globe with beauty and elegance of the oldest extant forms of Chinese opera.
When the curtain fell, Zeng's life returned to usual routines in the east China's Zhejiang Province.
As a contracted actor in Zhejiang Kunqu Troupe, he works hard to sharpen his skills and performs every now and then to make a living. He also teaches a body training class as a part-time teacher in his alma mater hoping in what he said to "feed back" to his fellow school.
Originated from China's late Yuan dynasty (1271-1368), Kunqu dominated Chinese theatre from the 16th to the 18th centuries and it was regarded as the "mother" of a hundred operas including the famous Peking Opera. Kunqu was listed as one of the Masterpieces of the Oral and Intangible Heritage of Humanity by UNESCO since 2001.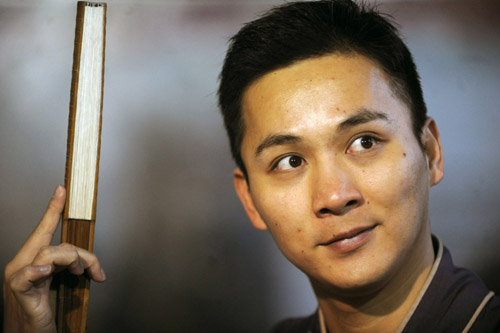 Zeng Jie practices his performing skills in Zhejiang Kunqu Troupe in Hangzhou, capital of east China's Zhejiang Province, Dec. 8, 2011.