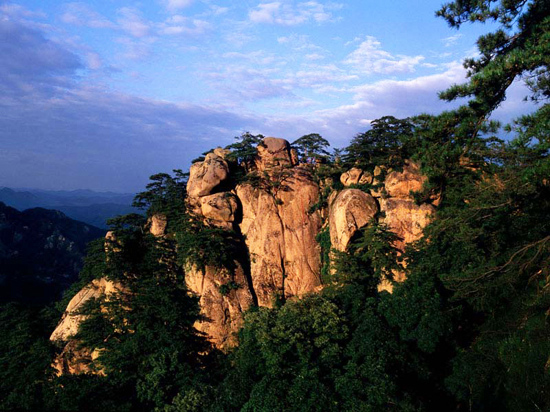 Qianshan National Park (qianshan.ln.cn)
Located in the southern part of northeast China, Liaoning Province is the only coastal province of the region. It is bounded by the Yellow Sea and the Bohai Sea in the south, with a coastline of 2,187 kilometers long.
Liaoning has over 11,300 cultural remains, including 19 national-level key protection units and 159 provincial-level key protection units. It is famous for the Imperial Palace and three mausoleums of the Qing Dynasty, which are UNESCO World Heritage Sites. It is also a good place for visitors to spend their holiday on the beach, hike in the mountains or enjoy the natural scenery.
The following are the top 10 attractions to pay a visit in Liaoning, China.
Top 10: Qianshan National Park(千山国家公园)
Qianshan, or One Thousand Mountain, is a mountainous national park, 17 kilometers southeast of Anshan City, and covers an area of 44 square kilometers. It has a total of 999 peaks, hence its name.
The park is famous for its towering peaks, rock pines, ancient temples and pear blossoms. It is filled with both Buddhist and Taoist temples, monasteries and nunneries. Among the peaks, a naturally wrought statue of the Buddha stands 70 meters tall, claiming to be the largest naturally occurring image of Maitreya Buddha in the world. The park is a perfect place to enjoy some mild weather conditions and fresh air in summer.
Admission:80 yuan (US$13.04) / person