Contest launched to boost friendship with Tanzania
Updated: 2020-04-29 13:39
(Chinaculture.org)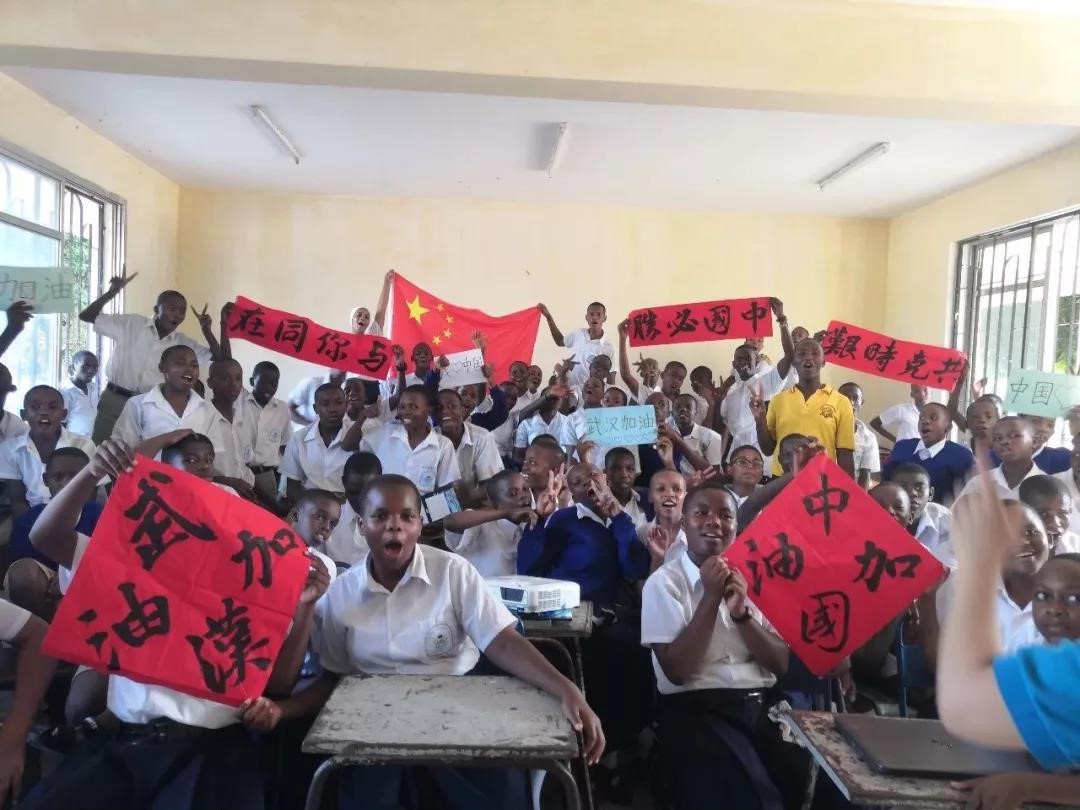 Tanzanian students cheer for Chinese people during the COVID-19 outbreak. [Photo provided to Chinaculture.org]
A theme story and short-form video contest was launched on April 24 to invite the Tanzanian people share their experiences in China during the COVID-19 outbreak.
All entries will be reviewed by a team consisting of officials and experts from the two countries. The finalists will be announced in June, with first, second and third prizes.
The event was organized by the China Cultural Center in Tanzania, Tanzania-China Friendship Association and several institutions that endeavor to the strengthen the mutual communication and exchanges between the two nations.
When Wuhan became the worst hit area in China during the epidemic, the city was also home to about 500 students from Tanzania, one-tenth of all the international students in Wuhan. All these Tanzanian students stayed safe and healthy with support from the Chinese government and teachers during the epidemic.
Tanzanian Prime Minister Kassim Majaliwa expressed sincere thanks to China during a meeting with Chinese Ambassador to Tanzania Wang Ke for the help given to Tanzanian students, which has further boosted bilateral relations.