China, Laos organize training course on bamboo weaving
Updated: 2019-08-14 10:03
(Xinhua)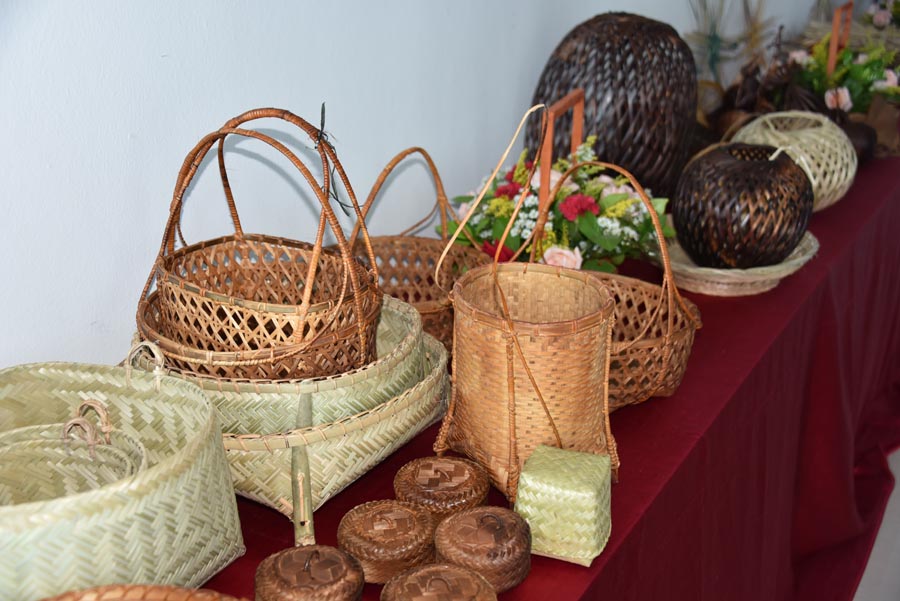 [Photo/Chinaculture.org]
Bamboo products can be found everywhere in Lao people's daily life, for which the Chinese Cultural Center in Laos invited the three Chinese bamboo artisans to share their knowledge with local bamboo artisans.
During the training, the bamboo masters gave a presentation about Chinese bamboo weaving art and techniques, as well as shape designs, craft types, among others. They also shared information on techniques used to expand the market in China's bamboo industry.
With this event, Lao and Chinese bamboo artisans had the opportunity to exchange knowledge. The organizer told Xinhua that they hoped this will support the development of the Lao bamboo handicraft sector and the creation of more sophisticated products, which will increase their incomes and enrich the content of tourism in Laos.