Modern Chinese art exhibited in Berlin
Updated: 2019-03-18 15:08
(Chinaculture.org)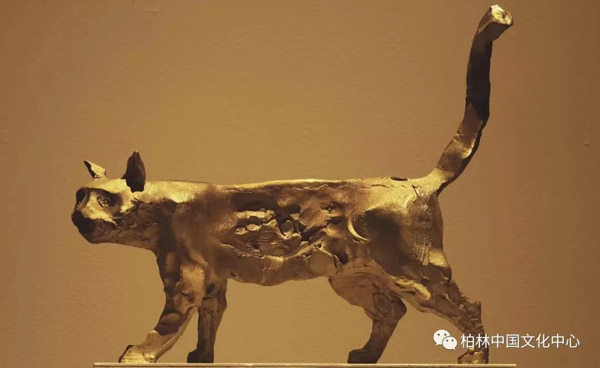 [Photo/Chinaculture.org]
The China Cultural Center in Berlin is displaying artworks from the Chinese economic center of Shanghai through May 6.
A wide variety of art is featured, ranging from Chinese paintings, oil paintings and woodprints to sculptures and pottery works. Created by faculty members from the Shanghai Academy of Fine Arts, the exhibits present the modern development of Chinese art.
In the modern and contemporary history of China, Shanghai is an important hub where culture of the East meets the West, and traditions intertwine with modern aesthetics. Known for its openness and inclusiveness, Shanghai is one of the birthplaces of modern Chinese art as well as a bridge connecting Chinese art with the rest of the world.