Sino-Spanish reading club discusses 'The Peony Pavilion' in Madrid
Updated: 2019-02-27 16:48
(Chinaculture.org)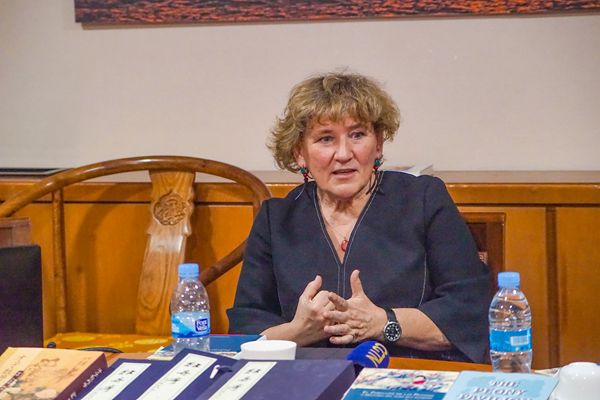 Alicia Relinque. [Photo/Chinaculture.org]
A gathering of China Enter Lineas was held at the Chinese Cultural Center in Madrid. Members of China Enter Lineas, a reading club of the Chinese Cultural Center of Madrid, discussed the Chinese literary classic, The Peony Pavilion, with Spanish sinologist and translator Alicia Relinque, on Thursday.
The Peony Pavilion, is a play by Tang Xianzu (1550-1661), a Ming Dynasty (1368-1644) dramatist. It tells the story of a dignitary named Du Liniang who loves Liu Mengmei. In a dream, she falls for a scholar and dies of grief. She turns herself into a soul to find Liu, and comes back to life. She finally reunites with Liu Mengmei forever.
Relinque led the reader to review the outline and background of The Peony Pavilion, and explained the breakthroughs in the thought and art of this legendary work.