The wolf in the sheep's clothing
(Chinaculture.org) Updated: 2015-01-30 13:27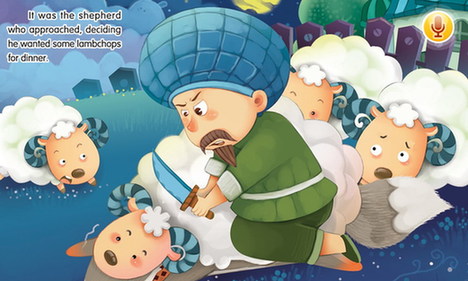 [file photo]
A wolf found great difficulty in getting at some sheep owing to the vigilance of the shepherd and his dogs. But one day it found the skin of a sheep that had been flayed and thrown aside, so the wolf put in on over its own pelt and strolled among the sheep.
The wolf completely deceived the shepherd, and when the flock was penned for the night, the wolf was shut in with the rest.
But that very night as it happened, the shepherd, requiring a supply of mutton for the table, laid hands on the wolf, mistaking it for a sheep, and on the spot killed the wolf with his knife.