'2015 Happy Chinese New Year' is unveiled in Israel
(Chinaculture.org) Updated: 2015-02-02 09:26
Initiated by the Chinese Embassy in Israel, the Israeli Symphony Orchestra and the Israeli Opera, a symphony concert on the theme of "Happy Chinese New Year" was held on Jan 27 in Tel Aviv-Yafo.
The Israeli Symphony Orchestra highlighted the show by performing Chinese-style music with the "Happy Chinese New Year" theme for almost an extra 30 minutes. The audience could hear many classical music masterpieces, including Joy of Spring and Song of the Pipa.
The concert was the first in a series of festive activities over the next two months. These events will be tailored for people of different ages. Colorful activities will include a Chinese Cultural Temple Fair, and performances by a lion dancing team from Beijing Sport University. The total number of visitors to the activities is expected to reach 50,000.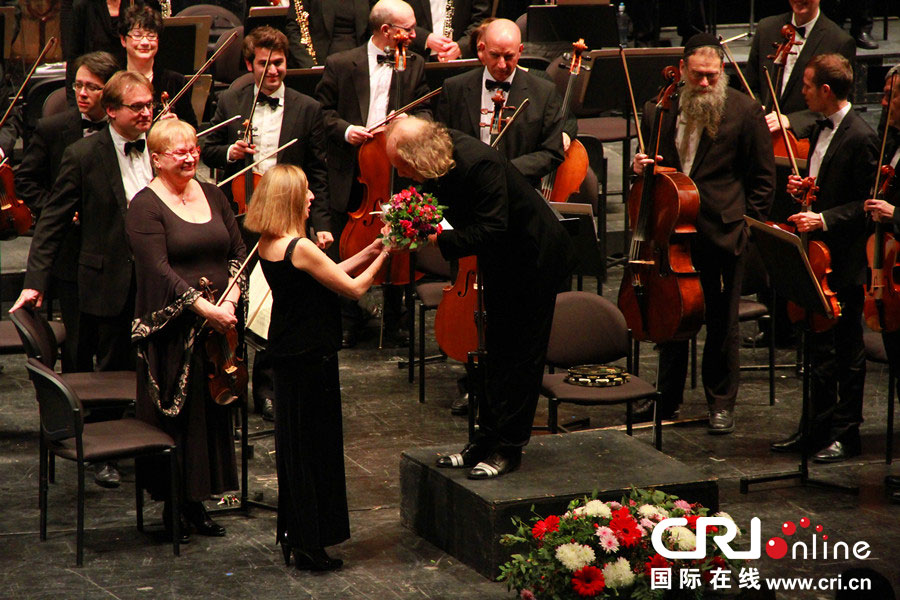 A bouquet is presented as the concert ends with hearty rounds of applause.[Photo/cri.cn]