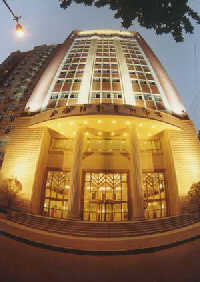 The Shanghai Dramatic Arts Center was established on January 23, 1995, after a merger between two acclaimed theater companies -- the Shanghai People's Art Theater and the Shanghai Youth Drama Troupe. Its founders are drama maestros Xia Yan, Huang Zuolin and Xiong Foxi.
Since its inception, the center has produced a number of works to reflect the nature of the times. The center has always attached much importance to cultural exchanges with international counterparts. They have staged more than 500 dramas by classical, modern and contemporary playwrights, both from the West and China.
The center boasts a number of established playwrights, directors, performers and stage artists, among whom more than 100 have been honored with various awards in drama, film and television. And seven performers -- Xi Meijuna, Lu Liang, Yi Zhusheng, Zhu Yi, Ye Mang, Tian Shui and Xia Zhiqing -- have received the Plum Blossom Award, the highest performance award in Chinese opera and drama.
The center often cooperates with drama artists from Japan, Britain, the United States, France, Australia, Russia and South Korea, producing a number of solid repertoires as a result of their joint efforts. Meanwhile, the center has performed in Japan, Singapore, Germany, South Korea, Hong Kong and Taiwan, winning great acclaim from local audiences.
The Shanghai Dramatic Arts Center's objective is to become the most modern national theater in China. The center now boasts a modern drama plaza with three separate stages: The Arts Theater, Drama Salon and Studio D6. It also has two rehearsal studios for all types of theatrical productions.
The Arts Theater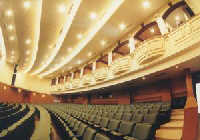 The Arts Theater stage is the most recent addition to the theater. It is decoratedwith Spanish marble walls, a polished granite floor, and a star-studded ceiling, with an 8.8-meter-high lobby. With 530 seats and seven VIP boxes, the proscenium theater is well-equipped with modern lighting and sound systems capable of accommodating any type of theatrical production.