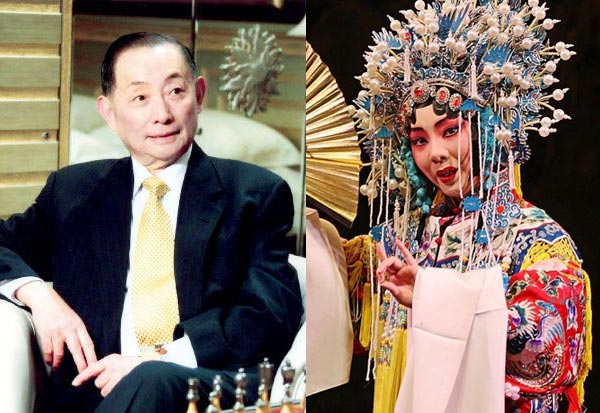 Mei Baojiu, a contemporary Peking opera master. (File photo)
Mei Baojiu, a contemporary Peking opera master, the son of a legendary Chinese opera master, with his fellows, will perform their opera in Vienna on Feberary 1, 2014 on occasion of the Chinese new year in Vienna.
The 80-year-old opera master, Mei Baojiu, the son and the successor of Mei Lanfang, one of the most famous Peking opera artists in modern history, is scheduled to give their stage performance in the capital city of Austria with his fellows and student for the first time during the Chinese new year.
The performance would also mark the commemoration of 120-year birthday of Mei Lanfang.
The senior Mei was considered as a legend in the Peking opera, whose skillful portrayal of women won him international acclaim.
In his tours abroad, Mei Lanfang visited Vienna 60 years ago, and wished to give his performance here.
Mei Baojiu said he was glad to perform in Vienna and make his father's dream come true.
"It was a pity that my father didn't perform on the stage in Vienna, so It's my wish to give our performance in this city," Mei Baojiu told Xinhua on Tuesday.
The opera would be hold in the golden hall of Viennese Music Association, in collaboration with the Stage orchestra of the Vienna State Opera.
Mei Lanfang was the first artist to take Peking Opera to foreign countries, making cultural exchanges with Japan, the United States, and other regions. He forged friendships with many renowned western artists of his day, including Charlie Chaplin.
we recommend: