Photo Beijing
Beijing Photography Week is set to run from Oct 24 to 30. The 2013 Photo Beijing includes a series of exhibitions, academic sessions, and dialogues between photographers from China and abroad. The main exhibition is a display of photos of Beijing taken by foreign photographers and local people to unveil the hidden history of the city through the lens. More than 20 master photographers from around the world have been invited to Beijing to communicate with Chinese photographers.
Acrobats in Hebei
The 14th China Wuqiao International Acrobatic Festival runs from Oct 26 to Nov 10 in Hebei province. Dubbed one of the world's top three acrobatic festivals, the biannual event started in 1987. This year's festival will take place in Hebei's Shijiazhuang from Oct 26 to Nov 3 and Cangzhou from Nov 8 to 10. Thirty performances will be presented by 19 countries and regions including the US and Russia, of which five are from the Chinese mainland and Taiwan. The festival will give out three Golden Lion awards, six Silver Lions and nine Bronze Lions, each with money prizes.
Mothers of invention
The 2013 Beijing Maker Carnival was held in Zhongguancun International Digital Design Center recently. Beijing Makerspace, where innovators gather to share resources and knowledge to build things, started the festival and this year's audiences enjoyed more than a dozen creative works on display. With a portable PM2.5 detector, one can use a mobile app to check the air quality at any time. An intelligent alarm clock only stops when one gets up, and it uses ultrasound to judge whether one is in bed. An electrical appliance links to a mobile app to remotely control devices such as televisions and air conditioners.
Funny videos on TV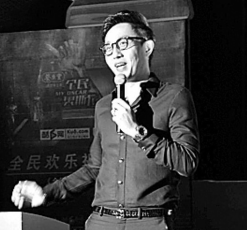 TV host Hu Qiaohua, or Huashao as he is better-known in the hit TV singing show My Voice, will produce and host a brand-new program featuring funny videos contributed by ordinary people. The show, titled My Oscar, will start on Oct 17 on Zhejiang Satellite TV. It broadcasts original and funny videos that netizens submit on Ku6.com. Videos selected by the show will win cash prizes. Each episode will feature two celebrities and Hu commenting on the videos in an entertaining manner. The first episode invites actor Tong Dawei and comedian Cai Ming.
 We recommend