Red Card for Inaction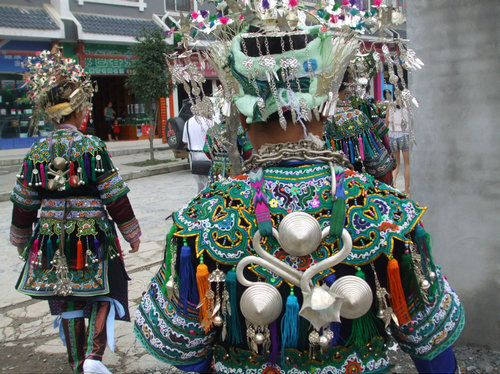 Alarmed by such neglect, in late 2011 the Ministry of Culture launched a nationwide inspection of state-level intangible cultural heritage preservation. Its findings resulted in the placing of 97 items, including the Hui ethnic broadsword martial arts team of Hongqiao District, Tianjin, under the protection of new institutions. The ministry sent warnings, along with instructions to make appropriate overhauls within six months, to two institutional protectors, and removed six from the list.
This move makes clear that the intangible cultural heritage credential does not carry tenure, and that keeping it demands constant and effective protection. "The overhaul mandate is a yellow card, and a repeal decision a red card. The Ministry of Culture's response signifies the government's newly tough stance on intangible cultural heritage preservation, and acts as a warning to make a better job of it," commented Li Zhibang, curator of Tianjin People's Art Museum and chief of the city's intangible cultural heritage preservation center.
This exit system does not come out of the blue. The Ministry of Culture announced two years ago that in instances where intangible cultural heritage deteriorates, or lack of protection threatens its survival and succession, the party responsible faces both a reprimand and mandate to correct wrongdoings. Any failure in these respects results in forfeiture of protector status.
Vice Cultural Minister Wang Wenzhang pointed out that certain regions applying for such status are motivated solely by its attendant publicity and economic benefits. They give low priority to the scientific approach to preserving endangered arts and crafts. The exit system is hence vital to ensure that, once approval is granted, these organizations honor the obligations outlined in the application process.