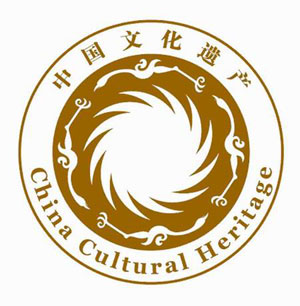 Originating in sacrificial ceremonies of times past, the Yang Opera of Fuquan City, Guizhou Province, is a provincial-level cultural heritage.
The Ministry of Culture recently stripped 105 institutions of their authority to preserve items listed as state level intangible cultural heritage. Reasons given included the absence of legal person status and an independent corporate bank account; also that administrative changes inhibited capacity to fulfill obligations. Six were found to be failing in their duties.
This exit system, introduced last October, is a wake-up call for these institutions, and heralds progress towards more effective management of China's intangible cultural heritage scheme. The honor and attendant benefits of this office are no longer lifelong. Regular monitoring, closer scrutiny and the risk of being removed from the cultural heritage list are expected to keep local governments entrusted with this mission on their toes.
First Step of a Long March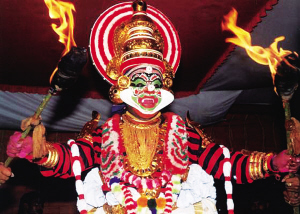 China has sanctioned hundreds of thousands of heritage items – 1,219 at state level – since its introduction in 2006 of the intangible cultural heritage list. They constitute rare historical and cultural resources that warrant protection.
Local governments are keen to apply for this classification of treasured cultural phenomena in their precincts. Once approved, however, state funding allocated to their preservation is often pocketed and minimal protection work actually carried out.
Certain local governments take far greater pains applying for this status than in the work it entails. To many, intangible cultural heritage is a source of government funding that offers an opportunity for industrial exploitation and rabid commercialization. There have been several cases of funds earmarked for protection being used for completely different purposes.
Yang Fuxi is custodian and craftsman of traditional bows and arrows, and proprietor of the Juyuanhao store in Beijing. He disclosed in a recent interview that, under current policy, state funding for intangible cultural heritage does not go directly to individual inheritors like him but to institutional protectors.
Yang was among the first to be appointed custodian of state-level intangible cultural heritage. He has gained few economic benefits from the title. As the government classifies archery equipment as weaponry, he has been unable to obtain a business license. And as sales of his goods come under state monopoly Yang's store is in de facto legal limbo. Sales revenue – his sole source of income – is modest, and low demand for his goods does not prefigure dramatic growth. Although sole makers of traditional bows and arrows in Beijing, Yang and his son have no plans to take on apprentices for fear of competition that would undercut their struggling business.
Feng Jicai, chair of the Chinese Folk Literature and Art Society, has publicly upbraided regions that, after holding exultant celebrations on winning intangible cultural heritage accreditation, turn their backs on such projects and the artisans involved. Rather than being better protected, the vagaries of fate and predations of commercial development render these cultural treasures even more vulnerable to damage.