Chinese Calligraphic Works Exhibited in Tokyo
An array of 60 calligraphic works by artists and enthusiasts in a mountainous county in east China's Jiangxi Province are displayed in the Chinese Culture Center in Tokyo.
The works, crafted by people in Yongxin County aged from 18 to 87, ranged from cursive script to regular script. Exhibited along with the works are photos depicting the scene of the county.
The exhibition was initiated by the China Association of Poverty Alleviation and Development (CAPAD) with the purpose of introducing to the foreign visitors the traditional Chinese elements in counties struck by poverty.
"This is the first step of our program to help such counties connect with the outside world," Yu Zhaoxia, an official with the association told Xinhua. The CAPAD launched a project to assist the poverty-stricken counties by promoting their local cultural elements in 2008.
A Japanese professor surnamed Koike said the development of calligraphy were faced with difficulties with some traditional elements being interrupted. But, when he saw these works, he believed these elements were recovering gradually.
The event, which opened to the public late Thursday, will last until Dec. 27 in the downtown Tokyo center.
(Xinhua News Agency December 23, 2010)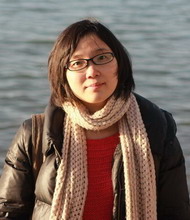 Wen Yi
wenyi@chinadaily.com.cn