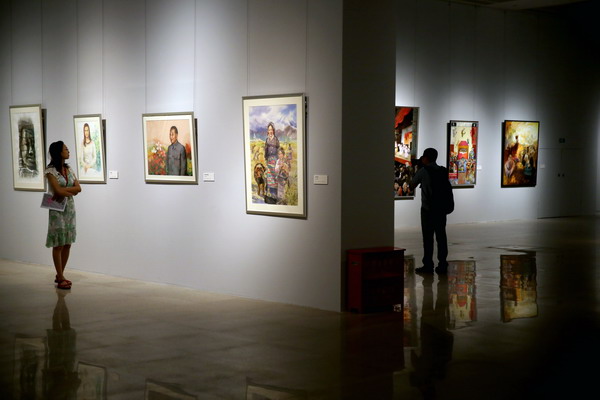 Photo by Jiang Dong/China Daily
The 15th anniversary of the return of Macao to Chinese sovereignty is being marked by an art exhibition at the National Museum of China in Beijing.
Paintings by dozens of Macao-based artists have been selected to showcase the region's natural and cultural landscapes. They include ink-and-wash works, watercolors and oils.
The exhibition runs until July 17.