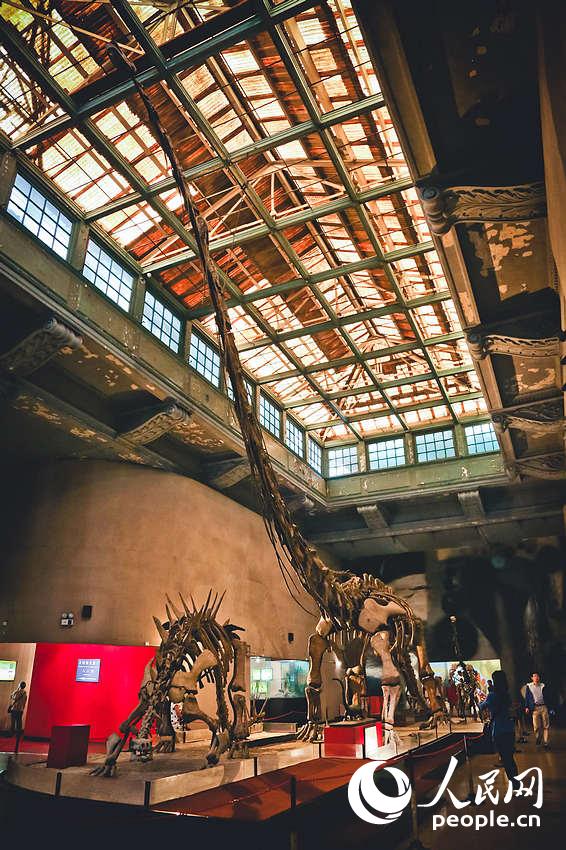 A Mamenxi Dinosaur model at the Shanghai Natural History Museum. (Photo/People.cn)

As the Shanghai Natural History Museum on East Yan'an Road, Huangpu District is scheduled to close Monday May 12, 2014, more than 20,000 people visited the collection over the weekend, about 10 times the number on average weekends, according to Shanghai Daily.
Established in 1956 and containing a collection of 240,000 samples, the museum has been part of many Shanghai locals' childhood and many were there to rekindle their early memories for the last time. After the closure, the majority of the exhibits in the museum will be moved to the new site which will open in the latter half of this year in the Jing'an Sculpture Park.
We Recommend: