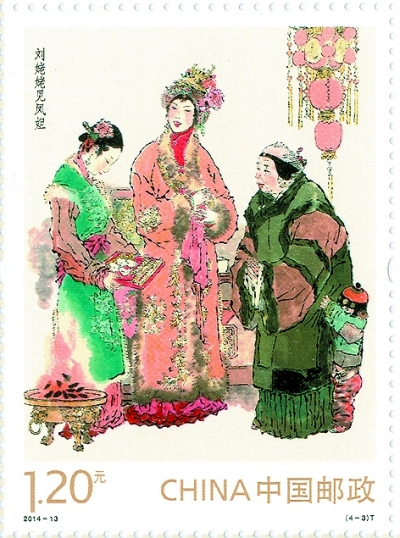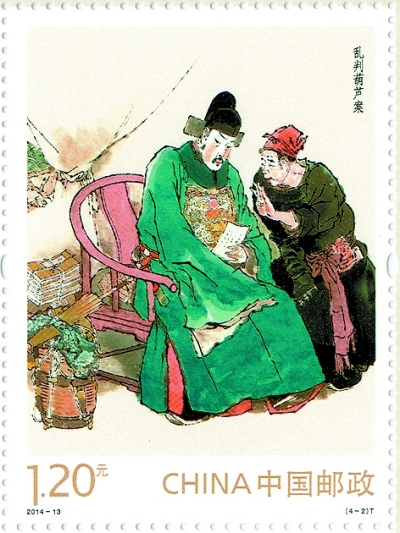 The China Post Office continued with its literary classic series issuing a special stamp series inspired by the novel "A Dream of Red Mansions" on June 21. The special stamps come in a set of four pieces, with one stamp set at a smaller size. The images on the stamps are inspired from the classic Chinese novel. The full set is valued at 11.10 RMB.
The earliest series of literary stamps can be dated back to the 1970's. The Chinese classic novel, "Journey to the West" was the first series issued, and over the last 40 years other classic works to receive the stamp recognition include, "Romance of West Chamber" "The Peony Pavilion," "Water Margin," "The Romance of the Three Kingdoms." Each release has aroused widespread interest within the world of stamp collecting.
The "A Dream of Red Mansions - Twelve Beauties" stamp series was published in 1981, and was praised among stamp collectors and later named "Best Stamp" for that year. As Cao Xueqin's 300th birthday anniversary approaches in 2015, stamp collectors are excited about the the release of the "Mansions" stamp. The new stamp series will be in accordance with the story of the selection, reproducing the art and profound connotations found in the novel. The stamp set was designed by famous artist Dai Dunbang.
We Recommend: