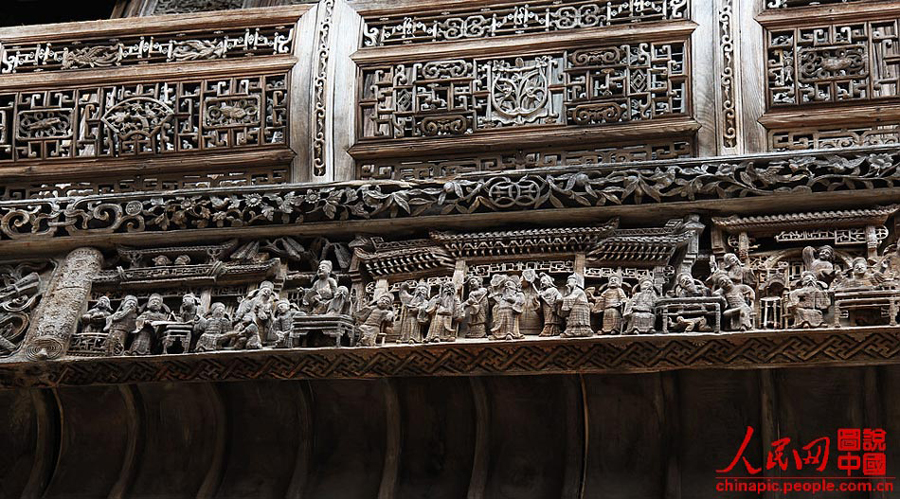 The beautiful woodcarving on an ancient building in Huangling. (Photo/Chinapic.people.com.cn)
When walking in Huangling, known as the most beautiful village in Wuyuan county, central China's Jiangxi province, you will see the beautiful ancient Huizhou style houses scattered in the mountains. The sophisticate carved beams of the houses were put a layer of patina by the time. They are the witness of history and also the recorder of the changes of the times in Huangling.
The recent protection and development actions implemented in Huangling have attracted some professional woodcarving craftsmen to the place, who used their dexterous hands to show once again the legacy of Huizhou architecture to the public.