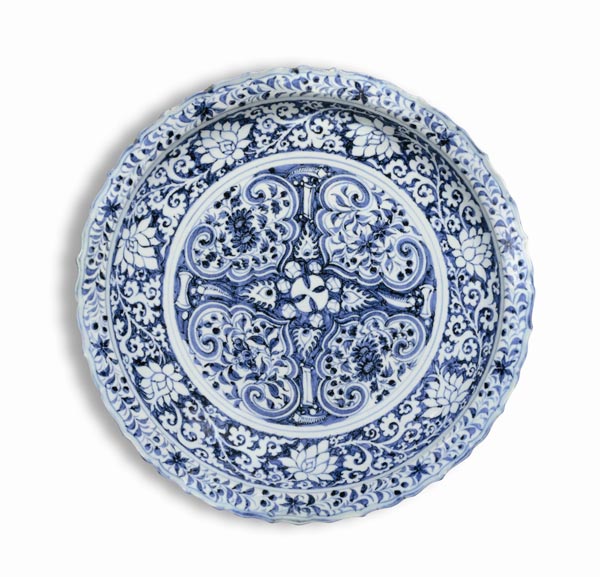 A plate from the Yuan Dynasty (1271-1368), 45 cm diameter. (China Daily)
Beijing Yingshi International Auction will preview 58 lots of Chinese ink paintings and porcelain that will go under the hammer in its spring sales. Highlights include The Scene of Jackdaws Returning to Nests, a Song Dynasty (960-1279) painting featuring a primitive and unsophisticated approach. Another important piece is an underglazed blue vase made during the reign of the Qing Dynasty (1644-1911) emperor Qianlong (1735-96). The porcelain, sculpted in a baoyue style, was painted with scenes of spring planting, which was considered fundamental to national prosperity in ancient times. The auctions will be held on July 16.
10 am-9 pm, July 12-16. China World Hotel, China World Trade Center, 1 Jianguomen Wai Dajie Street, Beijing. 010-5913-8666.
We recommend: