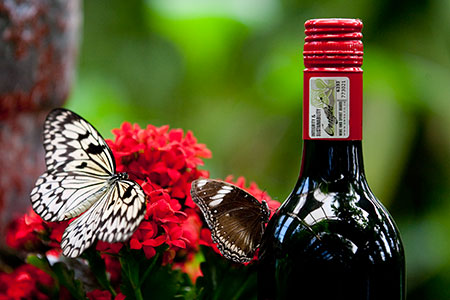 Giving the public an introduction to pairing a wide variety of wines with Chinese cuisine, Wines of South Africa (WoSA) has launched a series of dinners in Beijing and Shanghai. Dinners will be served at Sichuan, Zhejiang, Shanghai, Cantonese, Beijing and South African-style restaurants.
With South Africa's unique variety of wines entering the Chinese market, it's not always clear how the wines will sit on the Chinese palette, and how they will pair with China's major culinary traditions.
The dinners will reveal how South Africa's unusually rich variety of terroirs, styles and influences can be used to experiment with Chinese cuisine pairings.
With a rich diversity of flavor and texture profiles ranging from pale, crisp Sauvignon Blancs to buttery Chardonnays and spicy Shiraz wines, China's massive diversity of cuisine can be matched to South African wines.
WoSA is holding a competition to win double tickets for a trip to South Africa's wine regions, via its official WeChat account.
We recommend:
| | |
| --- | --- |
| | |
| Qingdao Cuisine  | Teahouses in Beijing and Shanghai  |