Longjing shrimp
There will be a Hangzhou culinary extravaganza this spring beginning March 24 and running through April 13 at The St. Regis Beijing.

Hangzhou, as one of China's special geographical environments, produces a vast array of different food. The best way to describe Hangzhou cuisine is its popular use of southern ingredients cooked in a traditional northern style. This special combination creates unique tastes that combine dainty and smooth, crisp and tender, and of course the simple with the elegant. Overall, the cuisine is known for being low in saturated fat and high in balanced nutrition.
Executive Chinese Chef Lau To Ming will collaborate with Guest Chef Lai fromHangzhou to create a generous representation of Hangzhou cuisine that will feature a wide use of southern ingredients such as fresh water items and bamboo shoots.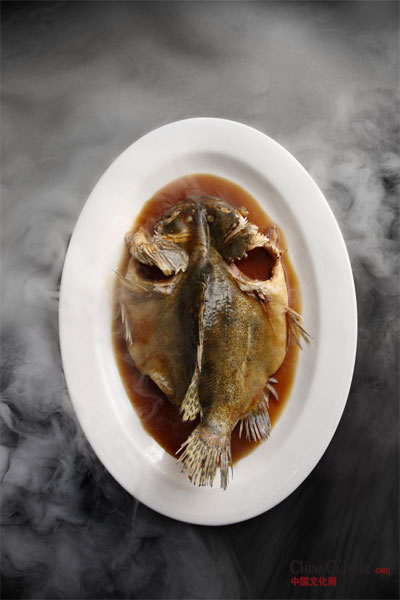 As for Hangzhou cuisine, its most famous dish could be the west lake fish in vinegar gravy. Before the fish is cooked, a fresh grass carp is kept in clear water for one to two days where it remains unfed and is then thoroughly rinsed and cleaned of its mud smell. The fish is then cut in half from head to tail but not separated, and then delicately poached and served eyes-up and topped with a sharp sweet and sour, vinegar-based sauce. This dish also infuses a delicious taste of tender fish that can be compared to crabmeat.
Other dishes will include local preserved duck, traditional style "Longjing" shrimp, Dongpo pork and braised spring bamboo shoots, to name just a few of the Hangzhou dishes. Overall, The Celestial Court will feature more than 12 appetizers and 20 main course hot dishes for Chinese culinary connoisseurs to choose from.
Address: Celestial Court restaurant, The St. Regis Beijing, 21 Jianguomen Street, ,Chaoyang District, Beijing
Tel: +86-10-6460 6688 Ext.2332

We Recommend: