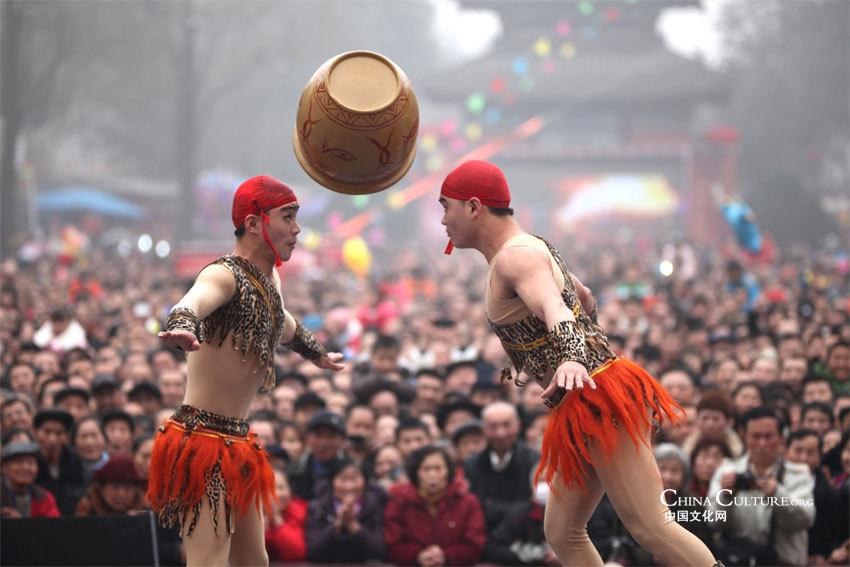 Actors perform acrobatics at the Wuhou Temple FairI in Chengdu , southwest China's Sichuan province, on January 31.[Photo/chinaculture.org]

Chengdu, in southwest China' Sichuan province, is the site of the 2014 Wuhou Temple Fair designed to celebrate the Chinese lunar Year of the Horse.
The fair will stage various activities, including lantern festivals, performances, a special food fair and presentations of other regional folk customs activities.
We Recommend:
Back to homepage