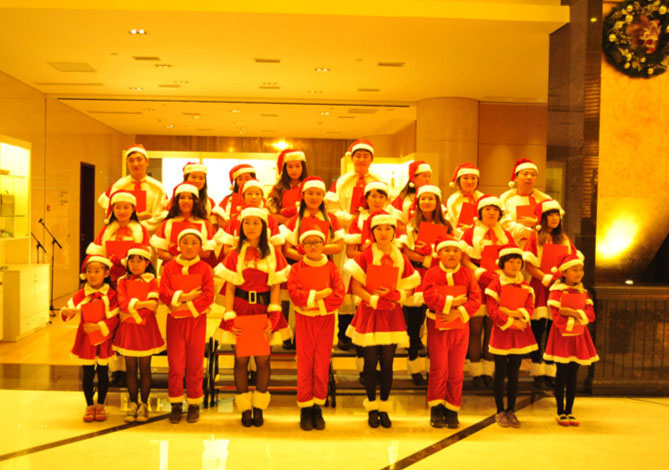 Christmas Choir
Langham Place at Beijing Capital Airport held its Christmas lighting ceremony in style. The hotel's artful lobby displays elegant and luxurious decorations with a grand Christmas tree as the highlight. The ceremony was crowned by a Christmas Choir made up of employees from all of the hotel's departments along with kids from a nearby school for migrant children.
Beginning in March 2013, the Langham Place Beijing Capital Airport team has committed to support the migrant children's school all year and has created monthly activities involving all departments, including a Children's Day art exhibition, recruiting volunteers for heavy cleaning and repair work and also donating clothes and books.
John Vouillamoz, the hotel's general manager said, "Our team is very happy to conduct charitable activities throughout the year for those children whose parents are workers from outside the city of Beijing."

The hotel team donates clothes to children.
The hotel team hopes to raise awareness for the Migrant Children's School in Beijing and in 2014 will continue to make a difference in society by having a positive impact on the future of the migrant children.
We Recommend: