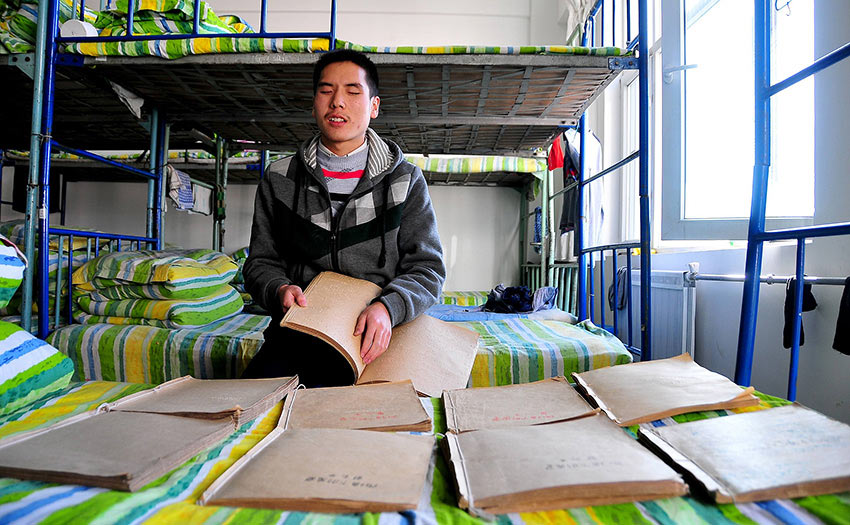 Lei Weiku touches his novels in the dorm, Dec. 2, 2013. (Xinhua/Jia Haiyuan)
Lei Weiku, 20, is a student of Tu ethnic group in a special education school in Qinghai province, northwest China. Lei has lost sight in both eyes. He likes dreaming since childhood, and has determined to turn the stories in his imagination to novels.
In 2011, Lei started to write novels in his spare time based on fantasies in his childhood. His hometown, Huzhu Tu Autonomous County in Qinghai Province, is the setting for his novels. Currently, he has written 10 chapters of Xiqiangxia de gumu (literally, Ghost tomb under the west wall) series, with more than 60,000 words. He will keep on writing in the future.
We recommend: