In Guangdong province, people have just begun celebrating the traditional "Qiqiao" festival. Originally a festival for single girls, it has now become a day when couples celebrate their love for each other.
Qiqiao, or the Qixi festival, began as a girls' only celebration in China around 3,000 years ago. It was originally meant to encourage young girls to learn housekeeping skills.
But later as the love legend between the Goddess Weaver and the ordinary cowherd boy gained popularity around the 2nd century AD, people began to regard it as a special occasion for lovers.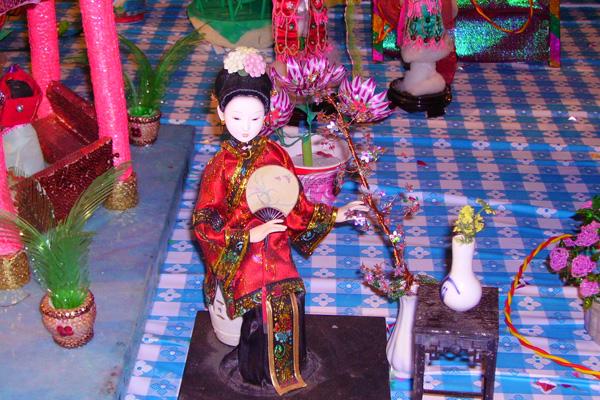 Young girls in Guanggong province display their crafting skills on Qiqiao festival.
The romantic story inspires many young lovers to express their affections on this day. That's why the festival is also known as Chinese Valentine's Day.
It is now not only a festival for the girls to display their skills with home-made crafts, but also a day to celebrate love and marriage.
Not just the girls - boys also joined in the celebration to learn skills. Until September 10, the local Huangpu community will offer free classes to teach young people how to make these traditional crafts.
We recommend:
Special Coverage: