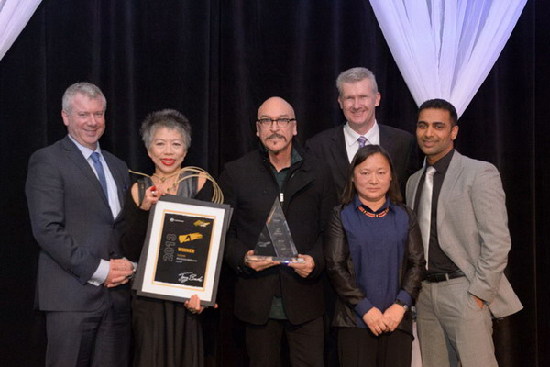 Arts Centre Melbourne and Playking Productions won both the Theatre and Partnerships categories. (People's Daily Online)
SYDNEY, August 4 (People's Daily Online) Australian artists working in China have taken out more than half of the inaugural Australian Arts in Asia Awards announced by Arts Minister Tony Burke in Sydney, on Aug 1, 2013.
Seven artists and art organisations working in China have been awarded 8 of the 14 awards — one organisation winning in two categories.
Winners include musical organisations, individual artists, multimedia arts exhibitions and a philanthropic arts project engaging with organisations and individuals in China.
According to Minister Burke, the awards were created to recognize, celebrate and promote the Australian artists contributing to stronger, deeper and broader cultural links with Asian nations through their work in their countries. "Our relationship with China is a significant one, and the contribution of Australian artists is demonstrated by the 20 nominations we received from artists engaging with China.", said Minister Burke.
Mr. Shu Xiao, Minister Counsellor (Culture) of Embassy of the People's Republic of China in Australia, said that this is the first national art award set up by the Australian Federal Government. Australia is paying great attention towards art and culture, towards art in Asian countries and in-depth cooperation in culture and art with China. Minister Counsellor Shu Xiao also pointed out that comparing to before, this award focus more on the cooperation between Australia and Asian countries. Not only the Australia government, but also art professionals, have all recognized the importance of culture exchange with Aisa, especially with China.