Singapore China Cultural Center
Updated:2015-11-06 13:16
(Chinaculture.org)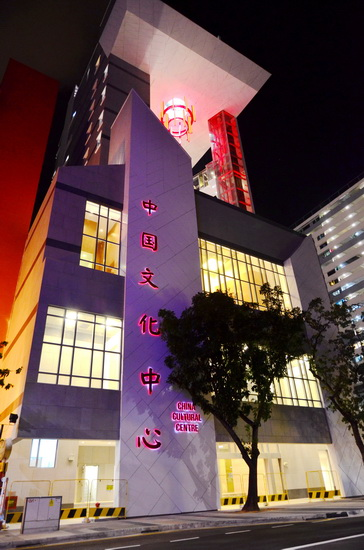 Singapore China Cultural Center
Introduction
The construction of Singapore China Cultural Center started on December, 10, 2012. Located at No. 217 Queen Street in the city center, the hub is near Nanyang Academy of Fine Arts, National Library of Singapore and National Art Museum. The total area of the center is about 1,352 square meters.
Facilities
The complex consists of a variety of units, including exhibition halls, theatres, libraries and classrooms. The center is a platform for diverse cultural activities.It offers courses in Chinese, dance and martial arts all year round. Teachers with experience are invited from China to help the Mauritian people by teaching language and culture, dance and martial arts.
Functions
The aim of the center is to introduce Chinese culture and arts to Singapore and to enhance the understanding and friendship between the two peoples. It offers a variety of cultural activities, including lectures and training programs, performances, exhibitions and consulting sessions.
Contact
Tel: 006563511851
Fax: 006568370281
E-mail: cccsingapore@culturalink.gov.cn
Address: China Cultural Centre, 217 Queen Street, Singapore, 188548