Terracotta Warriors on show in New Zealand
Updated: 2018-12-17 13:54
(Chinaculture.org)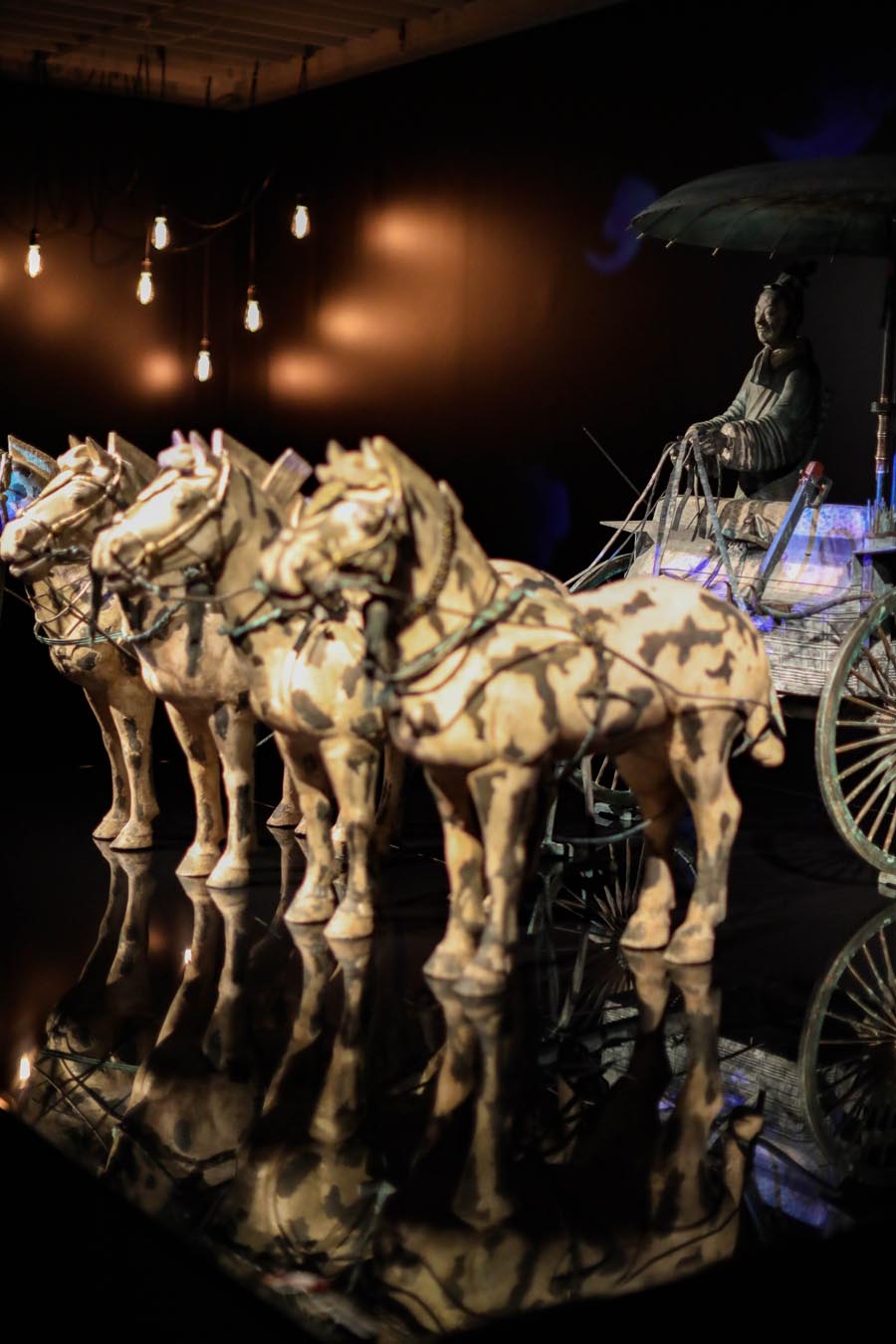 Wagons on display at New Zealand's Te Papa museum in Wellington on Dec 13, 2018. [Photo/Chinaculture.org]
Speaking at the exhibition's opening ceremony on Dec 13, Wu Xi, Chinese ambassador to New Zealand, said, "The Terracotta Warriors are among the eight wonders of the world, and representative of traditional Chinese civilization."
"This will be a dialogue between ancient China and an audience of New Zealanders that transcends time and space," she added.

The opening of the exhibition also featured performances of traditional Chinese dances and folk instruments such as the guzheng, or Chinese zither.
As the exhibition's opening ushers in the coming year of 2019, which is also the China-New Zealand Tourism Year, Guo Zongguang, director of the China Cultural Center in New Zealand, said, "Through this exhibition and a series of cultural events under the framework of the Tourism Year, we hope to present more Chinese cultural elements to New Zealanders so as to promote cultural exchanges between the two peoples."
The exhibition runs through April 22.