Terracotta Warriors on show in New Zealand
Updated: 2018-12-17 13:54
(Chinaculture.org)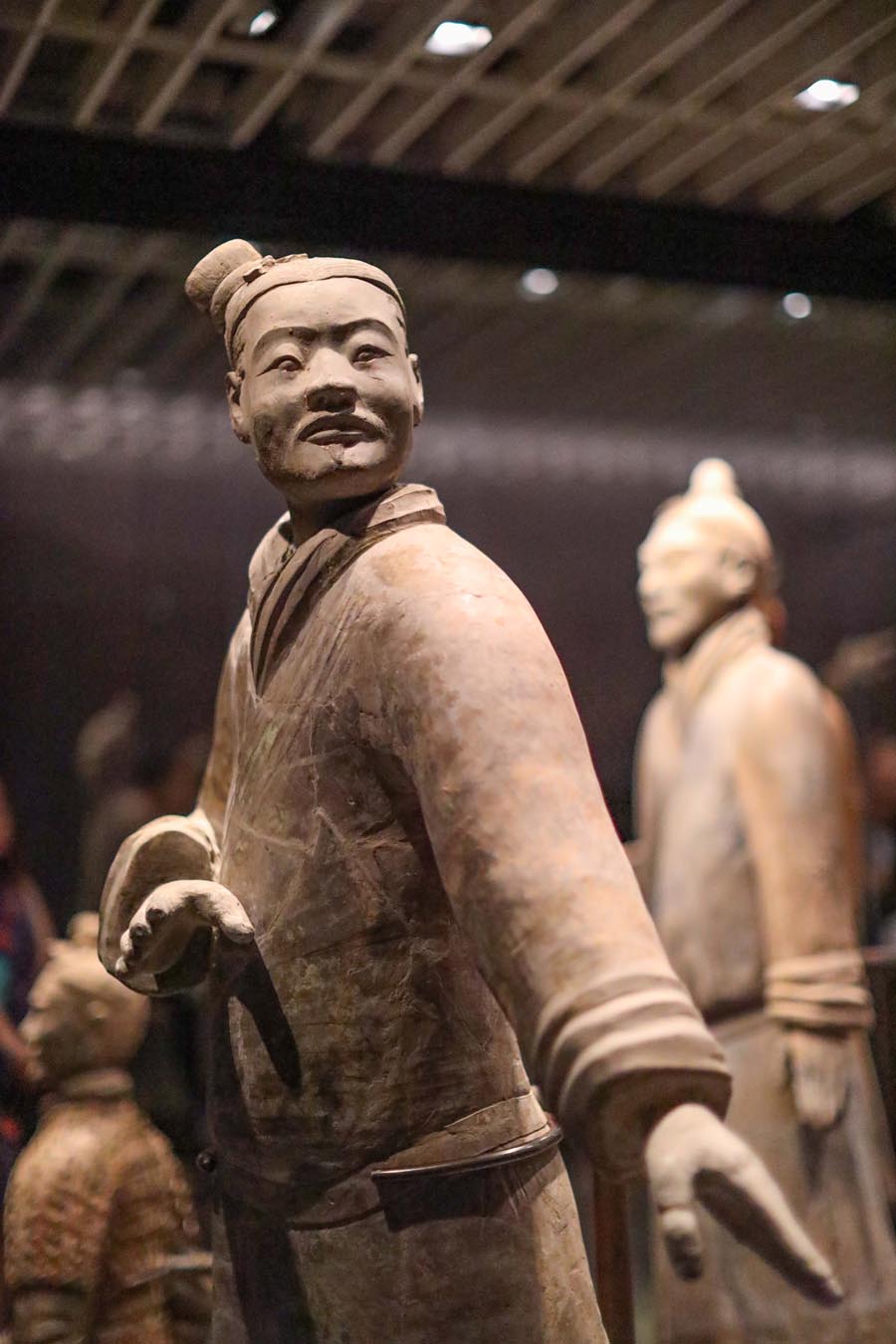 A Terracotta Warrior on display in New Zealand, Dec 13, 2018. [Photo/Chinaculture.org]
A new exhibition opened at New Zealand's Te Papa museum in Wellington on Saturday, offering a rare opportunity to have an intimate and immersive encounter with some of the ancient Terracotta Warriors from the Qin Dynasty (221 - 206 BC). For more than 2,000 years, the warriors have guarded the tomb of Qin Shihuang, China's first emperor.

The exhibition Terracotta Warriors: Guardians of Immortality features more than 120 sets of items, including eight warriors standing 180 centimeters tall, two full-size horses from the famous terracotta army, as well as gold, jade and bronze wares unearthed from ancient times.
The exhibits were selected from more than 20 museums in Shaanxi province in Northwest China.