'Happy Chinese New Year' gala kicks off in Mauritius
Updated: 2016-02-15 15:39
(Chinaculture.org)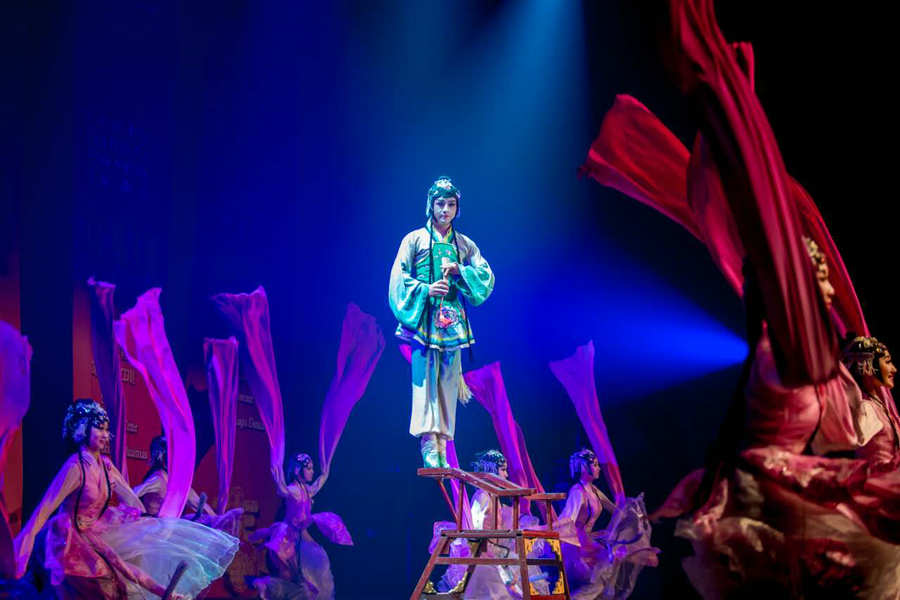 Chinese artists perform at the "Happy Chinese New Year" gala in Mauritius on Feb 8, 2016. [Photo/Culturalink.gov.cn]
A "Happy Chinese New Year" gala was held in Mauritius on Feb 8. The Ministry of Culture of China, the Chinese embassy in Mauritius, the China Cultural Center in Mauritius and the Ministry of Arts and Culture of Mauritius organized the event.
Chinese Ambassador to Mauritius Li Li, Director Song Yanqun of the China Cultural Center in Mauritius, senior officials from Mauritius' government and mayors from the major cities in the country attended the gala.
Artists from Shanxi province staged a series of performances, including traditional Chinese acrobatics, Chinese folk music, folk dances and martial arts.