Fiji China Cultural Center
Updated: 2015-12-16 13:59
(Xinhua)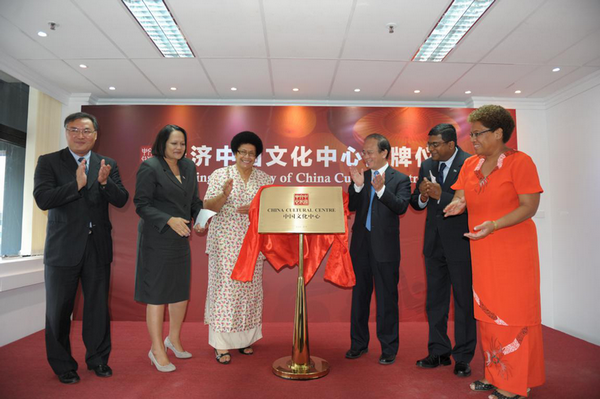 The China Cultural Center in Fiji was jointly inaugurated by senior Chinese and Fijian officials on Dec 15, 2015. [Photo/http://fj.chineseembassy.org]
The China Cultural Center in Fiji was jointly inaugurated by senior Chinese and Fijian officials on December 15, taking cultural exchanges between the two friendly nations to a higher level.
Ding Wei, vice minister of China's Ministry of Culture, Jiko Luveni, Fiji's parliament speaker and Mereseini Vuniwaqa, Fiji's minister for lands and mineral resources who is also serving as acting minister for foreign affairs were among those who jointly unveiled the China Cultural Center.
During his state visit to Fiji in November 2014, Chinese President Xi Jinping announced that China would establish a cultural center in Fiji.
"A year later, we are here to celebrate the official inauguration of the center, which ushers in a new era for the cultural exchange, and marks a significant outcome in the development of friendly and trustworthy partnership between China and Fiji," Ding Wei said.