Chinese cookware display launched in Italy
Updated: 2015-04-15 14:02
(Chinaculture.org)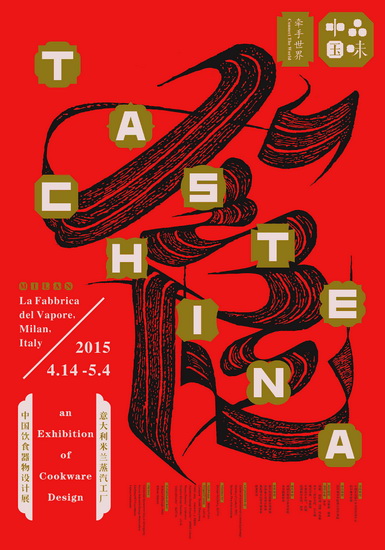 A poster for the exhibition [Photo/culturalink.gov.cn]
An exhibition of Chinese cookware design was launched in Milan, Italy on April 14. Called "Taste China", the presentation showcases around 260 items of various materials and presented in different forms.
Echoing the 2015 Milan World Expo theme "Feeding the Planet, Energy for Life", the exhibition displays the diversity and richness of Chinese culture through the design of cookware and to enhance the understanding of Chinese cultural heritage.
The texture of the creations is one of the key focuses. Apart from traditionally used materials, such as bamboo, wood, paper, stone and cotton, metals and alloy materials are also included. All items, such as cups, plates, bowls, tables and chairs, are based on original Chinese concepts with traditional handcrafts applied. The show is a reflection of Chinese people's lifestyle and food culture that explores the influence of traditional artwork on modern life.
The exhibition runs until May 4 before transferring to Palazzo Zen, Venice.