Russian Sinologists gather to explore China
Updated: 2015-04-09 15:17
(Chinaculture.org)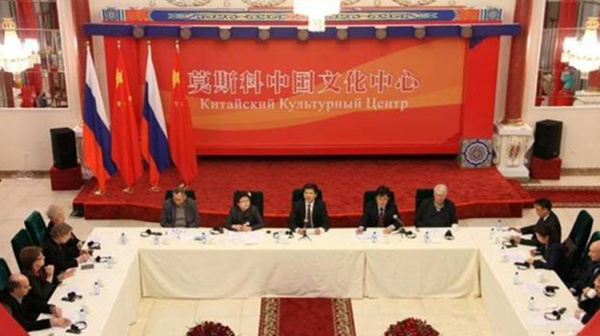 The Russian Sinology Symposium opened in the China Cultural Center in Moscow. [Photo/People.cn]
The Russian Sinology Symposium opened in the China Cultural Center in Moscow on April 1, with nearly 40 Sinologists gathering to explore the future of China Studies. Chinese ambassador to Russia Li Hui, and deputy director of the Bureau of External Relations in the China Culture Ministry Sun Jianhua were also present.
Li Hui spoke highly of Russian Sinologists'contribution to enhance the two countries'ties in his opening speech, advocating more communication and cultural exchange between the two sides.
Meanwhile, Sun Jianhua stressed that the Chinese government attaches great importance to Sinologists overseas who are playing an essential role to bridge China and the world. Sun said he will join the cultural experts to discuss and explore the further development of China studies together.
The experts and scholars present pointed out that the rise of China has drawn Russia's attention and that a firm friendship and trust between the two countries is essential. Traditional Chinese culture and its enormous economic achievements are the two main aspects that Russian Sinologists would introduce to the general public. They believed that with the two countries paying more and more attention to China Studies, Sinology in Russia will enter a new phase soon.