Young Aussies get a taste of Chinese culture
Updated: 2015-02-27 11:22
(Chinaculture.org)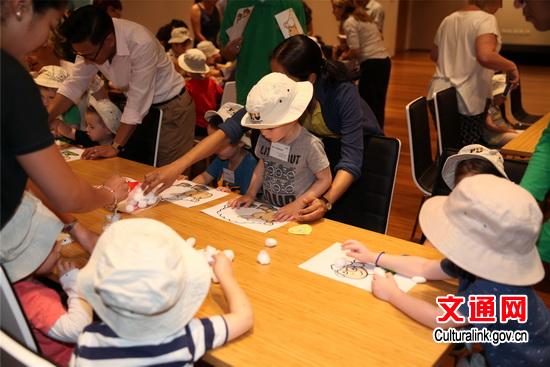 Children make toy sheep with paper, cotton, crayons and glue. [Photo/Culturallink.cn]
More than 20 youngsters from Sydney Tree House kindergarten, between the ages of 2 and 5, visited the city's China Cultural Center in Sydney to celebrate Chinese New Year.
Staff laid on activities to teach the children about Chinese customs and traditions of the Spring Festival. They learned about why and how ancient Chinese celebrated Lunar New Year, watched an animated cartoon of the Chinese zodiac and made their own toy sheep out of cotton and glue with the help of their parents.
The center also held a quiz with prizes such as traditional Chinese handicrafts or cultural souvenirs to reward their efforts.
The festivities were welcomed by parents and teachers, who praised the staff and activities. The children made thank-you cards.
Zhao Li, director of the center, said Australia embraces cultural diversity and advocates tolerance of cultural differences. Activities at the center aim to expose young Australians to Chinese culture.
A series of celebratory events continues with more than 200 students, from five local schools, taking part.