20 China Cultural Centers have been set up abroad
Updated: 2015-01-13 14:03
(Chinaculture.org)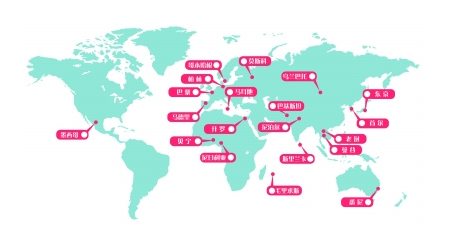 Distribution map of China Cultural Centers. [Photo/Huanqiu.com]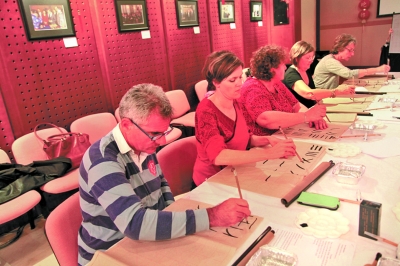 French students practice calligraphy at the Malta China Cultural Center. [Photo/Huanqiu.com]
According to the Ministry of Culture, 20 China Cultural Centers have been established abroad. As an important brand to show the soft power of Chinese culture, "Happy Chinese New Year" events have been held in 321 cities over 112 countries and regions in 2014.
Culture has become an increasingly important source of national cohesion and creativity and a factor in the growing significance in the competition for overall national strength. It is reported that China has boasted remarkable achievements in conducting cultural exchanges with overseas counterparts and compatriots in Hong Kong, Macao and Taiwan in the past year.
Also, the development of the China Cultural Center has entered an acceleration period, drawing great attention from the world. According to the national plan for overseas cultural centers (2012-2020) approved by the State Council, by 2020, China will have established 50 culture centers. That is to say, China will establish an average of four to five centers every year. The establishment of a China Cultural Center has become an important symbol of deepening the overall bilateral relations in international communications. A China Cultural Center is oriented to the mainstream society of the host country and covers a variety of facets, such as communication, teaching ways to discuss ideas, information service and interesting activities on a regular basis.
Officials at the Ministry of Culture also say that China should enhance culture as part of the soft power of our country to better guarantee the promotion of the modernization drive. Culture is the lifeblood of a nation, and it gives people a sense of belonging. To complete the building of a moderately prosperous society in all respects and achieve the great renewal of the Chinese nation, more cultural works should be created and a system of public cultural services should basically be in place. It is firmly believed that China cultural centers will play a bigger role in the near future.