Celebration of the 2nd anniversary of the China Cultural Center in Thailand
Updated: 2014-11-26 16:39
(Chinaculture.org)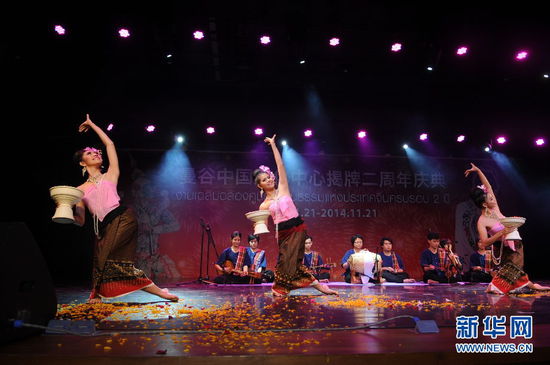 The China Cultural Center in Bangkok held an event to celebrate its 2nd anniversary on Nov 21. Ning Fukui, Chinese ambassador to Thailand and Wissanu KreaNgam, deputy premier of Thailand, attended the ceremony.
"Blood is thicker than water. I don't think Chinese culture is different from Thailand culture. Chinese culture is our own culture," said KreaNgam.
The China Cultural Center in Bangkok was established on Nov 21, 2012. In the past two years, the institute has held rich cultural activities and provided training classes and information services. It helped to promote Chinese culture and China-Thailand cultural exchanges.
KreaNgam and Ning then attended the opening ceremony of the library and a photography exhibition, presenting Chinese shadow boxing, at the culture center.