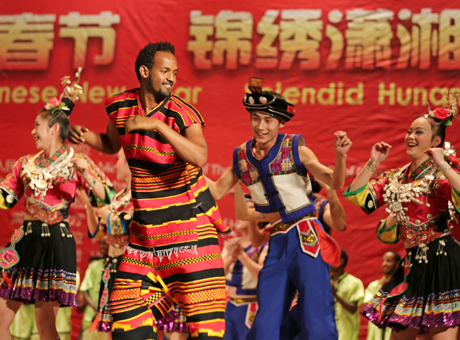 The Just Share It - Happy Chinese New Year Photo Contest 2017 has concluded with over 4,000 photos being submitted since entries opened on Jan 1. They were taken by more than 400 photographers from over 60 countries. Thank you for your participation!
From March to April, the judging panel will review all the entries and select the best of the best photos to publish on the contest website.
The awards will be announced on the website in June, and winners will be notified by email.

Bureau for External Cultural Relations
Ministry of Culture of the People's Republic of China
Copyright 2017. All rights reserved. The content (including but not limited to text, photo, multimedia information, etc) published in this site belongs to China
Daily Information Co (CDIC). Without written authorization from CDIC, such content shall not be republished or used in any form. Note: Browsers with
1024*768 or higher resolution are suggested for this site.
License for publishing multimedia online 0108263 Registration Number: 10023870-7