Guangxi children send good wishes to Thailand and Malaysia through paintings
"I was extremely touched when I saw the paintings full of the children's blessings," said Tian Tian, headmaster of Thailand Samchaiwi Taedsuksa School, on Feb 25.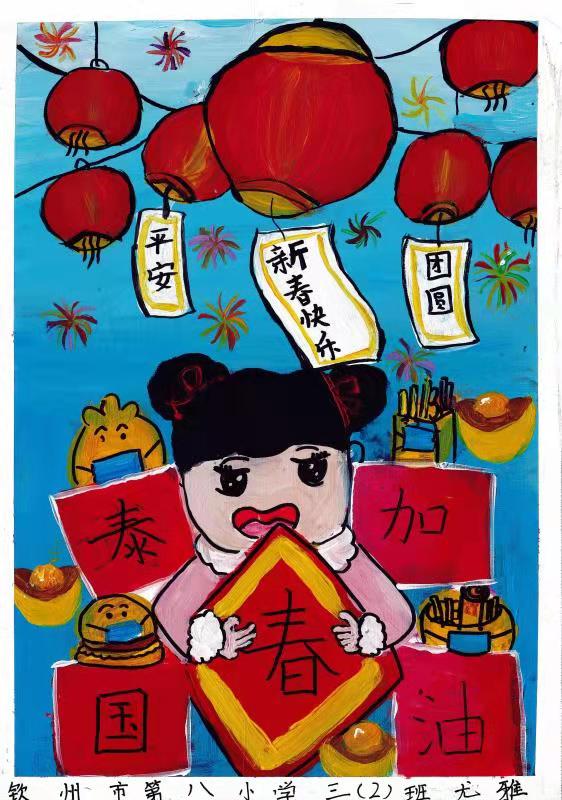 A campaign called "fighting against the epidemic with Malaysia and Thailand through letters" was held on Jan 12 by the People's Association for Friendship with Foreign Countries in Qinzhou, Guangxi province, together with the Qinzhou Youth and Children Center. In total, 121 works were collected, of which 82 were finally chosen to be sent.
The selected paintings, filled with the blessings and care of children from Qinzhou, were successively sent to Thailand's Samchaiwi Taedsuksa School, Malaysia's Kuantan Chinese Middle School and Puay Chai Chinese Primary School by international express. Tian praised the well-meaning Guangxi children after seeing the paintings.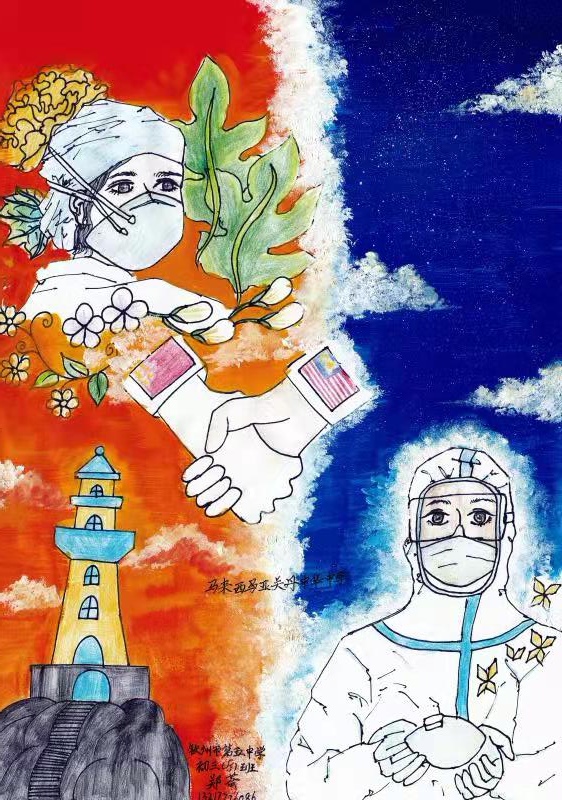 The activity has received a positive response from many local schools and educational institutions. Paintings, cards and letters created by the children showed people's efforts in fighting against the epidemic, sent wishes for Chinese Spring Festival and shared the school's "Three Characters on epidemic prevention".
Qingzhou built a relationship with Samut Sakhon province as its first sister city. In 2012, Qinzhou established an economic partnership with Kuantan City of Pahang State in Malaysia. The two cities are located in the joint construction mechanism of "Two Countries and Two Parks" between China and Malaysia, making frequent exchanges in economy, trade, culture and education.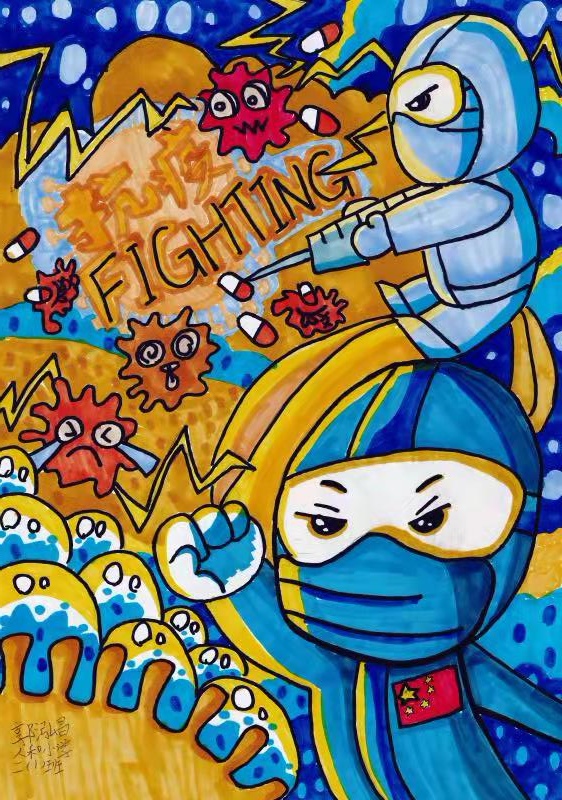 Qinzhou, Kuantan and Samut Sakhon provinces have had profound exchanges in education. Teachers and students in Qingzhou were once organized to visit schools in Kuantan, and Samchaiwi Taedsuksa School often carried out exchange activities with schools in Qinzhou. Through this painting campaign, Qinzhou people expressed their best wishes for the other two cities that were badly hit by the epidemic.
Tian planned to organize students to view exquisite works from Guangxi after the school opens. At the same time, she prepared to hold a painting competition with "fighting against the epidemic" as the theme, and presented the works to the children in Qinzhou.
"I hope that by exchanging paintings, children from Thailand and China can encourage each other and enhance their friendship during the epidemic," she said.
Contact us
Address:Asean-China Centre, No. 43, Liangmaqiao Road, Chaoyang District, Beijing, China
Postcode: 100600
Tel: 86-10-65321660 ext 636
Fax: 86-10-85322527
Weibo: weibo.com/aseanchinacentre