Spring Festival Gala of Chinese Poetry coming to Singapore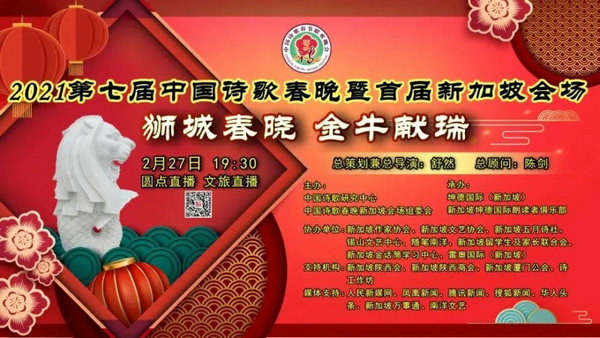 The seventh Chinese Poetry Spring Festival, held its first-ever event in Singapore, which was broadcast online during Lantern Festival on Feb 27. The gala was jointly hosted by 13-year-old Zhao Jiaxin, 14-year-old Mira and 24-year-old Zhu Zeliang, from China, Singapore and the United States respectively.
The broadcast marked the successful end of the gala, which had lasted nearly three months since December 2020. The gala included the main online and offline venues in Beijing and Nanhu, as well as venues in Shanghai, Guangzhou, Shenzhen, Hong Kong, Singapore, New York, Canada, Japan and more.
Shu Ran, the chief planner and director of the Singapore venue, said innovation is the soul of poetry, so they used young hosts from the three countries to reflect the integration of global cultures.
Contact us
Address:Asean-China Centre, No. 43, Liangmaqiao Road, Chaoyang District, Beijing, China
Postcode: 100600
Tel: 86-10-65321660 ext 636
Fax: 86-10-85322527
Weibo: weibo.com/aseanchinacentre